As families and friends gathered for the holidays, they inevitably remembered those who filled now-empty places at the table.
Similarly, as 2022 fades from view, here is a bittersweet salute to those in our community we lost last year. Their individual and collective vision, energy, leadership and example enriched the building blocks that make up metropolitan Richmond.
(This is the second of two parts. Click here for the first installment.)
Hays T. Watkins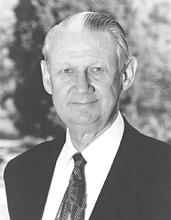 Kentucky-born Hays T. Watkins, an accountant who became the chairman and chief executive officer of railroad giant CSX Corp., also passed away on July 29. He was 96. An Army veteran, Hays began his career as a staff analyst with the Chesapeake and Ohio Railway. In 1973, he became chairman of C&O/B&O (Baltimore & Ohio) which became the Chessie System in 1975. When Chessie merged with Seaboard Coast Line in 1980 to create the CSX Corp., Watkins became president and co-CEO. He served as chairman and CEO until retiring in 1991. Working from his downtown corporate headquarters, he led the development of the James Center and Omni Hotel along East Cary and Canal streets; the complex was built atop asphalt-covered parking acreage and former rail yards.
Pat Carroll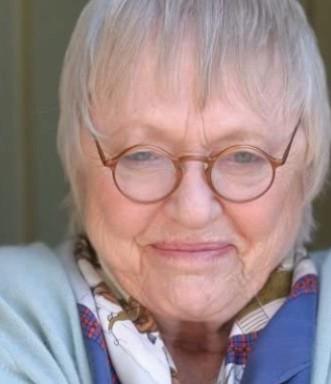 Pat Carroll, a jocular, accomplished, and much-awarded actress of stage, TV, film and sea (she was the voice of Ursula the sea witch in Disney's animated "The Little Mermaid"), died on July 30 at age 95. Although Los Angeles-reared Carroll's early acting chops weren't developed in Richmond, she began a mutual love with local theater audiences in 1982. In that year she enchanted Barksdale Theatre audiences at Hanover Courthouse with her acclaimed, one-person touring show, "Gertrude Stein Gertrude Stein Gertrude Stein." This led  Carroll to collaborate with Barksdale in its production of "Nunsense" and five other shows, including those with Virginia Repertory Theatre (now VaRep) after it and Barksdale merged.
Jonah Holland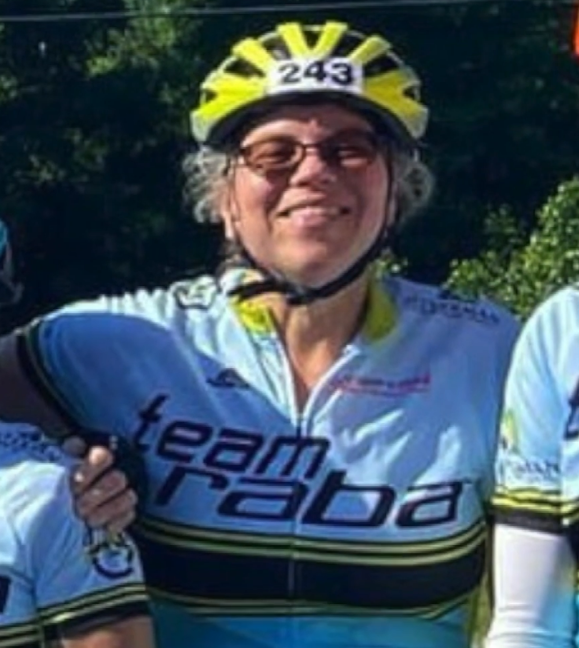 Washington, D.C., native Jonah Holland, who spent her too-short adult life in Richmond, died Aug. 13 at age 49. She was killed in a hit-and-run accident while bicycling. A graduate of Virginia Commonwealth University, Holland devoted much of her final 14 years to communicating the stories and glories of the Lewis Botanical Garden as its digital content manager. In 2010 she was named to Style Weekly's "40 Under 40" list as a community influencer. She also embraced the natural and fitness worlds as an open water swimmer, world traveler and cyclist.
Riddick T. Parker, Jr.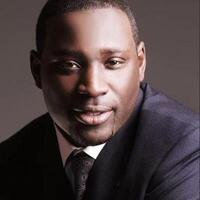 On Aug. 19, on the cusp of a new academic school year, Riddick T. Parker, Jr., the George Wythe High School principal, also died while bicycling. The Richmond Public Schools had promoted Parker to principal in 2021 from an assistant principal position at Armstrong High School. The graduate of the University of North Carolina who received a graduate certificate in school administration from Johns Hopkins, had played professional football before embarking on an education career. In the NFL he played for the Baltimore Ravens, the Seattle Seahawks and the New England Patriots, a member of its 2002 championship team. How many high school principals have a Super Bowl ring, right?
Katherine Lee Reid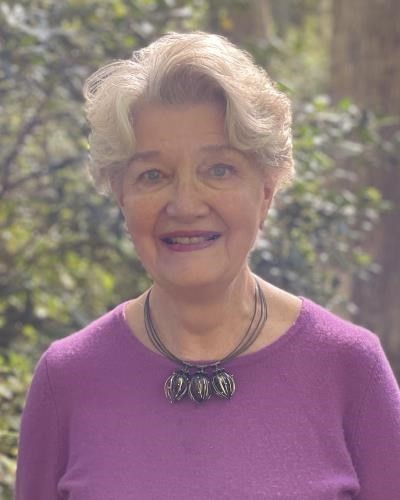 Katherine Lee Reid, who served as the director of the Virginia Museum of Fine Arts from 1991 to 2000, died on Sept. 21. She was 80. Following her tenure at the VMFA she became director of the Cleveland Museum of Art. The Detroit native, who held degrees from Vassar, Harvard and the Sorbonne, was one of the few American women  who have been directors of such major museums. At the helm of the VMFA she reorganized the galleries, expanded programs with African and African-American content, and initiated plans for funding and building a major physical expansion of the museum's campus.
James Asa "Jim" Remington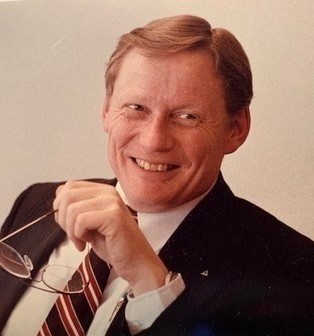 Former Philip Morris (now Altria) executive James Asa "Jim" Remington passed away on Sept. 23. The Brooklyn, New York-born engineering grad of Iowa State College joined Philip Morris USA in 1964 as an assistant plant manager of cigarette manufacturing operations. In 1970 he was sent to Richmond to oversee construction of the world's largest cigarette manufacturing plant. Located on Commerce Road, the sprawling complex was designed by esteemed architect Gordon Bunshaft of the Skidmore Owings and Merrill firm (in 1956 Bunshaft had designed the Reynolds Metals headquarters on West Broad Street, now the Altria corporate headquarters). Remington retired in 1985 as vice president of operations at Philip Morris.
Carlton P. Moffatt, Jr.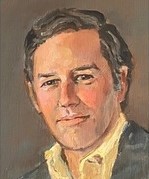 Carlton P. Moffatt, Jr., the dashing president of the Metro Richmond Chamber of Commerce in the 1970s and 1980s, and a lifelong student of, and advocate for Richmond history, died on Sept. 24 at age 96. The native Richmonder was reared in Ginter Park, attended Thomas Jefferson High school and served in Italy during World War II. After college he began his mortgage banking career  and was a trustee of Historic Richmond.
Peter M. Hodson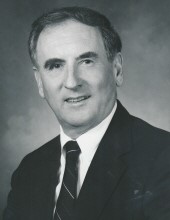 A golf professional who took his last swing (not literally) at age 85 on Sept. 25 was Peter M. Hodson. Born in London, England, and of Welsh ancestry, Hodson took time out from his fledgling golf career during the 1950s to serve in the Royal Air Force (R.A.F.). He came to this country in 1961 and was the golf pro at the Williamsburg Country Club. In 1964, he and his family moved to Richmond when he became assistant golf professional at the Willow Oaks Country Club. From 1971 to 1989 he reigned as head golf pro on those South Richmond links.
John V. Moeser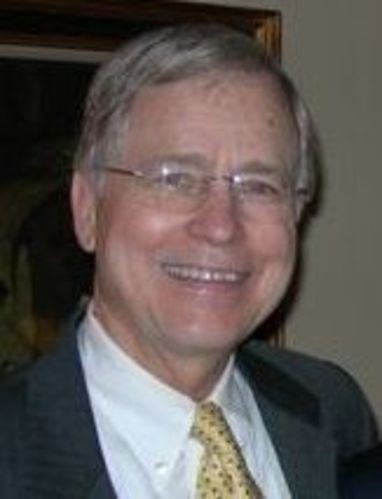 John V. Moeser came to Richmond in 1970 to help establish VCU's department of urban studies, now part of the L. Douglas Wilder School. In addition to teaching and building the program, he authored two important books, "The Politics of Annexation" and "The Separate City," that used facts and figures to depict dispassionately how racial and social injustices had ill-affected his adopted city and its surrounding counties. "He was the conscience of the community," said a speaker at Moeser's memorial following his death on Oct. 17 at age 79.  Born in Colorado City, Texas, and earning degrees from George Washington University, after his 35-year career at VCU, Moeser became a senior fellow in the Bonner Center for Civic Engagement at the University of Richmond.
Frank Wannamaker Raysor, II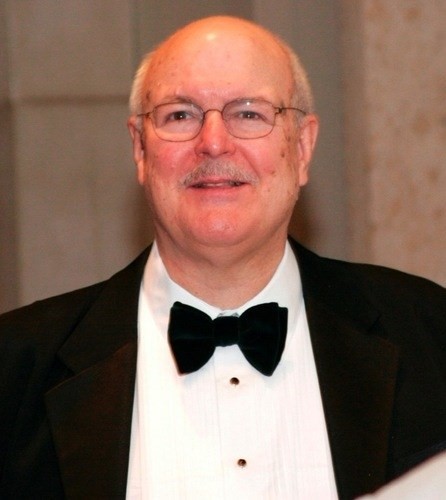 The Virginia Museum of Fine Arts is considerably, well, finer for the sophisticated eye and generosity of Frank Wannamaker Raysor, II who died on October 21 at age 79. Born in Greenville, South Carolina, Raysor grew up in the Ginter Park neighborhood here and graduated from Thomas Jefferson High School. After receiving degrees from Duke and Harvard universities he began his career with Davenport and Company before moving to New York City. There he had a 40-year career with Joseph Seagram and Sons working in mergers and acquisitions. He also began collecting fine European and American works on paper in a big and knowledgeable way. He amassed a collection of more than 10,000 prints, all of which he donated to the VMFA. The Raysor Center for the Study of Works on Paper will be housed in a future facility planned for the museum.
Donald McEachin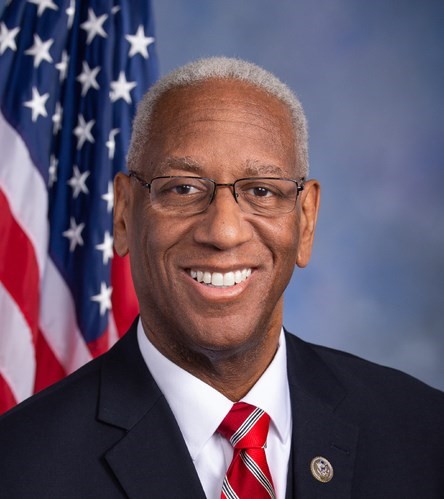 United States Congressman A. Donald McEachin, who was also a lawyer, teacher and minister, died on November 28  at 61. Germany-born into a U.S. Army family, he graduated from St. Christopher's School and held degrees from American University, the University of Virginia and Virginia Union University. He practiced law at the McEachin and Gee law firm and served in both the Virginia House of Delegates and the state Senate. From 2017 until his death, he represented Virginia's Fourth District in Congress. Fellow Democrat Tim Kaine, one of Virginia's U.S. senators, called McEachin "a compassionate champion for underdogs, [and] a climate warrior."
Virginia Rogers "Jinks" Holton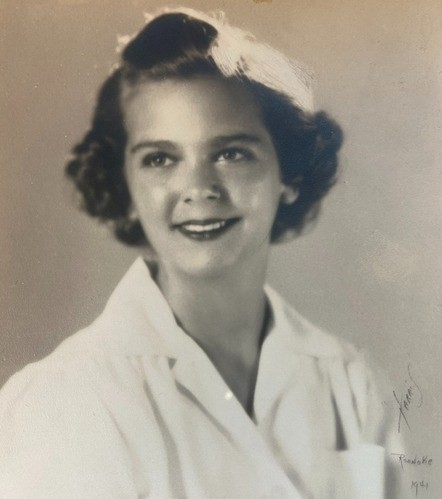 Near year's end, a bright and savvy public servant, who called Richmond home for just four years, passed away on December 16 at 97. Virginia Rogers "Jinks" Holton, a former Virginia First Lady, was the wife of the late A. Linwood Holton, the Republican governor who served from 1970 to 1974. The Roanoke couple was looking to the future with a symbol of racial reconciliation when they enrolled their four children in Richmond's public schools during their gubernatorial stay here.  But Jinks Holton also appreciated the past by taking on a historically accurate redecoration of the Executive Mansion's public rooms. The genesis of the project occured on inauguration day in January 1970 when Martha Mitchell, the outspoken and unscripted wife of U.S. Attorney General John Mitchell (in Richard Nixon's first term), swept into the mansion in Capitol Square; seeing the reception rooms furnished like an upper mid-priced hotel she snapped at the just-hatched First Lady: "Where are the antiques?" Jinks Holton established an advisory committee to oversee historical interpretation and decor. In his memoir, "Opportunity Time," Linwood Holton listed the reopening of the mansion for public tours as an important accomplishment of his term in office.
Charles Larus "Charlie" Reed, Jr.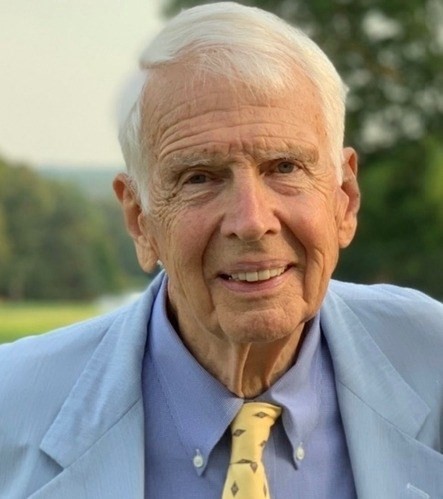 Lastly, on December 22, Charles Larus "Charlie" Reed, Jr., 90, died at his home, not far from his magnificent gardens overlooking the James River that he cultivated for all of this century. After a boyhood in Ginter Park, graduating from Thomas Jefferson High School and the University of Virginia, he moved to New York where he was an investment banker. In retirement he returned to Richmond where he and his wife, Ann, brightened the cultural scene brilliantly for half a century. He served two terms as president of the VMFA and was its acting director in the early 80s. As board president of Historic Richmond, he oversaw the preservation of an entire block of historic West Franklin Street. He was also a board leader at Agecroft Hall, the Tuckahoe YMCA, the Lewis Ginter Botanical Garden and Virginia Opera. Reed listened, laughed, smiled, danced and cycled. And like other lights that were snuffed out this year, he left our community a much richer and humane place.