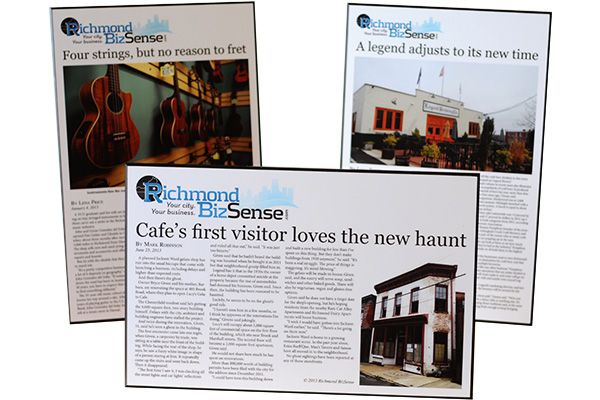 Every day, BizSense reports major news about local businesses and entrepreneurs: store and restaurant openings, product launches, big-money deals and personnel changes.
Now you can put your story on display.
BizSense keepsake plaques are made from recycled and reclaimed wood right here in Richmond. The ready-to-hang pieces are UVA-proof, so they won't fade — at least not in the next 200 years!
Plaques are 11″x17″ and cost $150 plus tax and shipping. To place an order, send an email that includes the headline and/or link of the story you're interested in to [email protected]. A BizSense representative will follow up with you.