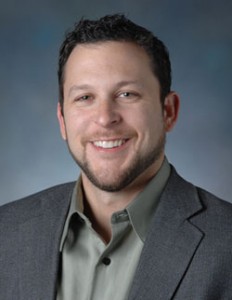 Local marketing consultant Jake Crocker has left Martin Branding Worldwide to start his own firm, Crocker Strategic Marketing.
Crocker was a partner and director of brand marketing at Martin Branding. He left in December and decided to go into the new year with a new beginning as his own boss.
"This is something I had been contemplating for a while," Crocker said. "I wanted to focus on a little bit different model."
Crocker Strategic Marketing will focus purely on consulting, while Martin Branding offers both consulting and agency services. The agency side is responsible for implementing the strategy developed by the consulting side.
"An ad agency always wants to get that work in, because they want to charge for the production," Crocker said. "Being a consultant allows me to make unbiased recommendations and use the resources already in town to implement those recommendations."
The solution for a client might not always be traditional advertising, but using an approach such as social media might be a better way for a company to enhance its brand awareness, Crocker said.
He said that as an independent firm he will be able to partner with different marketing agencies in Richmond to best fit the needs of his clients. Crocker said his target customers include everything from small start-ups to Fortune 500 companies.
He is in talks with several potential clients but said it typically takes two to three months of negotiation to secure a contract.
Crocker has worked in Richmond's marketing industry for the past decade. During that time he has served as president of the Richmond Ad Club and as a board member for the local chapter of the American Marketing Association. He has developed strategies for such clients as Pfizer, Royal Caribbean, Hamilton Beach, Duke's Mayonnaise and AMF Bowling Products.
He also has his own blog.