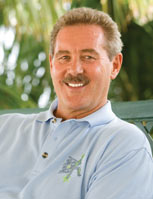 Sir R. Allen Stanford, who is accused by the Securities and Exchange Commission of perpetrating an $8 billion financial scheme, was found in Fredericksburg yesterday by Richmond FBI agents.
The Texas native, who resides on his estate in the U.S. Virgin Islands, was found visiting his girlfriend in Fredericksburg, according to news reports .
He hasn't been charged with a crime, but the SEC sought help from federal authorities to locate the billionaire investor and serve him with a lawsuit. The SEC alleges Stanford and his three financial companies cheated investors out of $8 billion by luring them with false promises of unachievably high returns.
Read the Free-Lance Star article for more information.