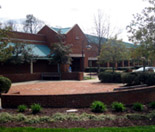 Midlothian Center, on Wadsworth Drive in Chesterfield County, was purchased by a private investor for $7 million in cash. The seller was Allied Capital REIT, based in Washington.
The 146,000-square-foot shopping center was built in the mid-1980s and encompasses more than 14 acres. It is situated near the intersection of Midlothian Turnpike and the Powhite Parkway.
Although home to a handful of retail stores and restaurants, the strip center is primarily occupied by medical tenants including Virginia Ear Nose and Throat, Richmond Gastroenterology, VCU Health Systems, Midlothian Medical Care Family Practice, Tidewater Physical Therapy and other medical practices.
Other tenants include Breakers Sports Bar & Grill, Pizza Hut and Stuffy's. There is also a Cato clothing store.
According to year-end financial statements, Allied Capital is selling several of their assets to generate cash to pay off debts. The REIT had a net loss of $1 billion in 2008, compared with a net income of $153.3 million in 2007.
Allied Capital added the Midlothian property to their portfolio several years ago after the previous owner went bankrupt, according to broker Eric Robison of Thalhimer, who represented the seller.
Prior to owning the property, Allied Capital had purchased the existing debt on the center as part of a larger pool of assets. In early 2000, several tenants left the shopping center and the owner was unable to make the debt payments, at which point Allied Capital assumed ownership of the property.
With retail dollars following county growth westward along Midlothian Turnpike, the viability of the center as a shopping destination had diminished. Recognizing the changing market conditions, Allied Capital decided to reposition the center as a medical office complex, according to James Ashby of Thalhimer.
"A lot of medical groups caught onto the fact it was very accessible due to the interstate, abundant parking and its close proximity to major hospitals," Ashby said. "All the medical administrators there now absolutely love the location."
Ashby represented the buyer and is a leasing agent for the property. Ashby said the buyer owns strip centers up and down the East Coast.
Midlothian Center is only 57 percent occupied, with most of the vacancy in two of the large block stores that were subdivided to accommodate medical offices. Those spaces were previously occupied by TJ Maxx and Phar-mor pharmacy.
Ashby said the quoted rate for small space at the center is $12 per square foot.
Al Harris covers commercial real estate for BizSense. Please send news tips to [email protected]