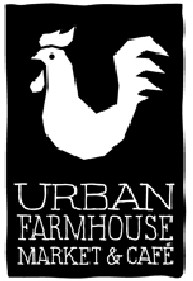 A new restaurant concept is launching this fall in Shockoe Slip.
Urban Farmhouse Market & Café is the brainchild of native Richmonder Kathleen Richardson and will primarily serve sandwiches and salads made from local ingredients.
"The idea is you are in a warm, friendly, kitchen environment. It's a comfortable place to have a quick bite to eat or hang out. That's what I am shooting for," Richardson said.
The Urban Farmhouse will be at 1217 E. Cary St.
Richardson is returning to Richmond after 20 years of working in the food service industry for such corporations as McDonald's, Starbucks and Panera. Most recently she was head of client services for Fishbowl Marketing, an email marketing firm geared toward the restaurant industry.
But for the past two years, she has been developing the Urban Farmhouse, which falls into the industry category of "fast casual." That basically means you order at the counter, pick up your food, and sit down to eat or take it to go.
"While I was in charge of field marketing for Panera, I kept an eye on what was happening with those businesses in Richmond, since this is where I grew up," Richardson said. "It's a good market from a business standpoint to launch this concept."
She said the menu will be simple and fresh, with most items consisting primarily of three or four ingredients. Customers can expect a wide variety of gourmet grilled cheese sandwiches, she said.
Richardson hopes to open the 1,550-square-foot restaurant by October and hire 20 to 25 employees.
Her long-term vision is to open additional locations in the region.
"Obviously, with the economy, the smart thing to do is wait and see," Richardson said. "When it's time to reinvest and open the next Urban Farmhouse, there are plenty of opportunities throughout the state."
Her landlord is Justin French, who is also a partner in the business.
"We both buy into the vision of what I'm doing and what he's doing, which helped move this along," she said.
French is a proponent of green building and is also co-owner and landlord of the Republic, a restaurant bar opening in the Fan in October.