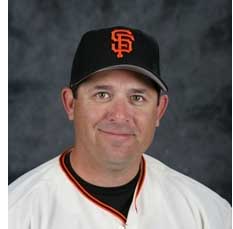 Sports:
The Flying Squirrels added a manager and a pitching and hitting coach.

Andy Skeels will make his Double-A managerial debut in the spring. He spent the 2009 season with the San Jose Giants (Advanced-A – California League), where he led the club to a 93-47 record. The 44-year-old also spent time as a manager or coach with the Los Angeles Dodgers (1999), Texas Rangers (2000) and Montreal Expos (2002-04) organizations. A former catcher, Skeels was originally selected by the San Diego Padres in the seventh round of the 1987 draft and played parts of 12 seasons in the minor leagues with the Padres, New York Yankees and Dodgers.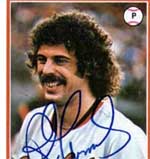 Ross Grimsley has been named pitching coach. Grimsley, who was a National League All-Star, enters his 12th season in the Giants organization. A former first-round pick of the Cincinnati Reds in the 1969 draft, Grimsley spent 11 seasons pitching in the Major Leagues with several different teams.
Russ Morman joined the Flying Squirrels as hitting coach. He has spent the past seven seasons managing or coaching in the Boston Red Sox organization. Morman played 17 seasons in professional baseball, including parts of nine seasons in the major leagues. You can read more about all three on the Flying Squirrrels press release here.
Education:
The Office of Alumni Relations at the University of Richmond has two new employees:
Kathryn Connolly Bell, '07, will join Richmond's Office of Alumni Relations as assistant director for regional initiatives. She was most recently employed with the American Cancer Society.

Leah Harrelson will join Richmond's Office of Alumni Relations as associate director for volunteer engagement. Harrelson is a graduate of Baylor and previously worked in government.
Engineering:
Geoff Parnell has joined Flexicell, Inc., as an engineer. Flexicell is an Ashland, Va.-based robotic system manufacturer. Parnell will manage engineering activities within the company, as well as implement and maintain engineering objectives and initiatives. Most recently, Parnell worked with AMF Automation. Parnell graduated from Penn State University with a degree in mechanical engineering and is enrolled in an MBA program at Virginia Commonwealth University.
Law:
Hirschler Fleisher:
Laura Lee Garrett joined the real estate group at Hirschler Fleisher. Lee most recently was at McCandlish Holton and formerly served as in-house counsel for two Fortune 500 retailers. She is a graduate of UVA and the law school at William and Mary.
Several attorneys have left Hirschler Fleisher: J.M. Ramey and Whythe Michael are no longer at the firm.
And three associate attorneys were promoted to members.
Courtney Moates Paulk practices in the litigation section, primarily in the area of construction law. She received her J.D. from the University of Richmond and her undergraduate degree from Mary Washington.
Andrew P. Sherrod's practice encompasses a variety of civil and commercial matters in state and federal courts. He received his law degree from the University of North Carolina at Chapel Hill and his undergraduate degree from Hampden-Sydney.
Thomas G. Voekler focuses principally on corporate finance, public and private securities offerings, private equity and corporate governance issues. He received his law degree from William and Mary and his undergraduate degree from George Mason.
Troutman Sanders:
Lynda M. Crouse has been promoted to partner. Crouse joined the firm in 1999. She received a B.A. in 1991 from Florida State University and a J.D. in 1994 from American University Washington College of Law.
Departures from Richmond:

David Whitt, the former CFO and treasurer of Cavalier Telephone Corp., has taken a position as CFO at Passport Health Communications in Nashville. You can read more about him here.
Please send new hires, fires, arrivals or departures to [email protected]