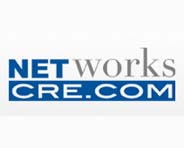 A Henrico-based commercial real estate firm is shedding its national brand and starting from scratch.
For seven years, broker Jim Tucker has operated his brokerage as a franchise of Sperry Van Ness, a mega-brokerage with advisors nationwide. But recently his franchise agreement ended, and he decided to leave the franchise behind.
His firm is now NetWorks Commercial Real Estate.
"We reached the decision here in the fall that our clients and customers would be better serviced by us directing the resources that we were sending, financial and otherwise, to Sperry Van Ness," Tucker said.
He wouldn't say how much he was sending to Sperry Van Ness because of confidentiality agreements, but he said it was a commission-based system.
Tucker is the only broker at the firm, which also employs a small support staff. He said that he represents a few dozen properties at any given time and that he is looking to expand and hire additional brokers this year. Tucker said he specializes in retail and will be looking for brokers to focus on office, multifamily and industrial properties.
For now, he is building back his listings, because he had to terminate the ones he had with Sperry Van Ness, but he said most clients are switching to his firm.
"With the name change and everything else, we've been pleasantly surprised with people who are looking for this more aggressive marketing concept," said Tucker. "We are seeing quite a bit of new business."
Tucker, a 35-year veteran of the industry, is embracing the digital age and putting an emphasis on marketing properties through social media and his firm's newly designed website.
"Seven years ago, when we first made the decision to join Sperry Van Ness, it had a lot to do with propriety technology the company had. Today we know the technology game moves as fast as any game," said Tucker. "In many cases, our ability to promote locally in the past year has exceeded the capability or results that came with being part of a national chain."
NetWorks Commercial Real Estate is at 6802 Paragon Place.
Al Harris covers commercial real estate for BizSense. Please send news tips to [email protected]