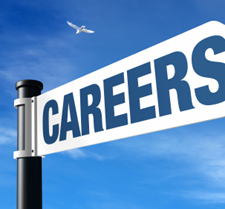 Departures:
Sue Ann "SAM" Messmer will retire Feb. 1 from her positions at VCU as vice president for University Relations and Chief of Staff, Office of the President. Messmer came to VCU in 1972 and has served in numerous capacities throughout the university, including faculty member in the Art History department, associate dean and director of graduate studies of the School of the Arts, assistant vice provost for continuing studies and public service, vice provost for continuing studies and public service, vice provost for community and international programs and vice provost for university outreach.
New hires
Alex Cherlin has joined Compound Profit in development. Compound Profit provides working capital and equipment to companies. Cherlin was previously with Maquet Getinge Group. He graduated with a degree in finance from the University of Florida.
Law
Kevin D. Pomfret joined LeClairRyan as a partner in the intellectual property, corporate service and venture capital practices. He was recently at Cantor Arkema. Prior to attending law school, Pomfret worked on developing the U.S. intelligence community's imagery collection and exploitation requirements. Pomfret also served as a satellite imagery analyst and a Soviet analyst for the U.S. government.  He is a graduate of Washington & Lee University School of Law and Bates College in Maine.
Real estate

Karen Treanor joined the staff of the Richmond Association of Realtors and Central Virginia Regional MLS as director of marketing.  Treanor was previously with REIN, Inc., the multiple listing service that supports real estate professionals in Hampton Roads. Treanor holds a BA in economics from West Virginia University and an MBA from Old Dominion University.
Banking
C&F Bank has announced a handful of promotions:
Donna Mathews has been promoted to assistant vice president, construction lending.
Maureen Medlin, director of marketing, has been promoted to the title of vice president.
Patrick D. Hanley was voted to the board of directors at Xenith Bankshares. He is a former senior VP and CFO of Overnite Corporation. He is currently engaged in consulting, private equity investing and as an active board member with a number of civic and philanthropic organizations. Hanley also serves on the Board of Directors of NewMarket Corporation (NYSE).
Higher Education

Patricia M.C. Brown, a health care administrator, will serve as 2010 leader-in-residence at the University of Richmond's Jepson School of Leadership Studies. An attorney and Richmond alumna, Brown is president of Baltimore-based Johns Hopkins HealthCare LLC and senior counsel for the Johns Hopkins Health System. Brown is a 1982 graduate of UR and received her law degree at the University of Baltimore. Prior to joining Hopkins in 1994, she served as Maryland assistant attorney general and taught health care law at the University of Baltimore.
Marketing
PUNCH, a marketing firm, hired David Mizelle as a graphic designer. Mizelle is a graduate of the VCU School of the Arts.
Please send HR notices to [email protected] Please tell us the name of the new hire, his or her position, and where he or she went to college in the body of the email.