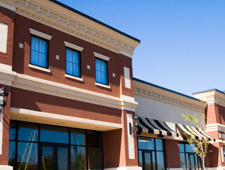 This story first appeared in the Chesterfield Observer, which is an RBS News Partner.
Property values in Chesterfield are taking a tumble.
The value of existing commercial real estate in Chesterfield County dropped an average of 6.4 percent, or $418 million last year, according to the county assessor's office.
That's because vacancy rates for office and retail space in Chesterfield and throughout Richmond are rising, and without tenants properties bring in less rent.
Restaurants have been particularly hard hit. Earlier last month, the restaurant chain Hops closed its only Richmond area location on Koger Center Boulevard across from Chesterfield Towne Center. Bottega Bistro closed in early January, and Spinnakers closed both of its Chesterfield restaurants in December.
But Chesterfield properties are holding up when compared with the national average and the Richmond metro area. Last week, Henrico County reported its commercial properties lost 15 percent of their value in 2009 as residential values slid 5 percent.
Existing residential property in Chesterfield declined an average of 4.8 percent, losing $1.3 billion in assessed value. In determining the decline of residential assessed values, the assessor's office took 648 homes out of the calculation because they were considered to be foreclosures sold below market value.
The median assessed value for homes dropped to $207,000 from $216,800. For existing homes, 93 percent of them went down in assessed value. Expensive homes saw the steepest declines.
The average price of new homes sold last year was $317,042, down from $381,280 in 2008.
State law requires assessments to reflect the full market value. New assessments will be mailed this week to owners whose properties changed in value.
There are also tax exemptions for rehabilitated or renovated buildings and for commercial and industrial properties in an "enterprise zone."
Greg Pearson is the publisher of the Chesterfield Observer, where this story first ran.