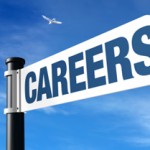 Departures
Noel McElreath left Richmond's Evergreen Investment's Tattersall Advisory Group for Piedmont Investment Advisors in Durham, N.C. McElreath is a UNC-Chapel Hill graduate and was a senior portfolio manager at Tattersall for corporate bonds and credit derivatives.
Engineering
Jack Kay joined Acoustical Solutions Inc. in December 2009 as an environmental sales engineer. Kay works mostly with civil and mechanical engineers, municipalities and departments of transportation. He attended UNC-CH and graduated from Lynchburg College.

Human resources

Veronica Chapman started work at The Titan Group. She has 25 years in the HR business and went to American InterContinental University.
Nonprofits
Jacquelyn Cowan recently became Director of Project LIFE at UMFS (formerly known as United Methodist Family Services). She was previously employed as an independent living coordinator for the Chesterfield-Colonial Heights Department of Social Services. She is a graduate of Creighton University and VCU.

Kristina Kallini was promoted by UMFS to program director at Leland House. She joined the UMFS staff in 2006 as a therapeutic counselor and has served as lead therapist and acting program director. She is a graduate of Northern Virginia Community College, George Mason University and VCU.
Boards
The Better Business Bureau elected the following officers for 2010:
• Chair: Edwin W. Mugford III, Royal Chevrolet Co.
• Vice Chair: Roderick W. Simmons, Hirschler Fleischer
• Immediate Past Chair: Robert S. Reynolds, SunTrust Mortgage Inc.
• Secretary: Debra McMahon, Scitent
• Treasurer: Susan McFarland, Capital One Services Inc.
• General Counsel: Howard Feller, McGuire Woods LLP
• President and CEO: Thomas J. Gallagher

The Virginia Historical Society announced six new appointments:
W. Taylor Reveley, III, president of the College of William and Mary, will serve as chairman of the VHS board.

Thomas G. Slater, Jr., Partner and Group Head Litigation, Intellectual Property, and Labor Group at Hunton & Williams LLP, will serve as vice chairman.
New trustees include:
Harry F. Byrd III is a graduate of UVA. Between 1970 and 2003, he ran an orchard in Clarke County. He is president of Senseny South Corporation. Byrd currently serves as chairman of the board of the Winchester Medical Center and serves on the board of Rockingham Publishing Co., Valley Health System, and Hawthorn Associates, LLC.

Anna Logan Lawson, a resident of Botetourt County, is a trustee and immediate past chair of the Virginia Chapter of The Nature Conservancy, a board member of the Virginia Environmental Endowment and the Virginia Land Conservation Foundation, and a recent trustee of Virginia Commonwealth University's Rice Center.

George F. Albright, Jr., is a wealth advisor and the Virginia Business Head for the J.P. Morgan Private Bank. Before joining J.P. Morgan, he practiced law and was listed in Best Lawyers in America while in private practice. Albright is a Fellow of the American College of Trust and Estate Counsel and is a past chairman of the Virginia State Bar Trusts and Estates Section and the Fairfax Bar Association Wills, Trusts and Estates Section.

E. Claiborne Robins Jr. of Richmond served on the VHS board from 1993 to 1998 and from 2000 to 2008. During that time, he served as board chairman from 2005 to 2007. Robins served as president and CEO of A.H. Robins from 1978 to 89 and president and CEO of E.C. Robins International Inc. from 1990 to the present. Robins was a longtime member of the board of the University of Richmond.

Josiah P. Rowe III of Fredericksburg was named co-publisher and general manager of The Free Lance-Star in 1949. In 1998, Rowe became publisher of the newspaper, a position that he still holds today. As mayor of Fredericksburg from 1964 to 1972, Rowe followed in the footsteps of his father, grandfather and great-grandfather. Rowe served as president of the Virginia Press Association, was chairman of the board of the Presbyterian School of Christian Education and was on the boards of the C&P Telephone Co. of Virginia and First Virginia Banks. Rowe serves on the collections and conservation and buildings and grounds committees of the society's board.

Please send HR notices in the body of an email to [email protected].