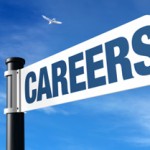 Departures:
Two directors were laid off from the Historical Society of Virginia to save money.
James C. Kelly, director of museums, was let go.  Kelly's responsibilities will now be handled by E. Lee Shepard, vice president for collections.
COO Robert F. Strohm was also laid off. Stohm's responsibilities will be handled by the new vice president for operations, Richard S. V. Heiman.
Big Companies:
James A. Marcum, worked as the head of Circuit City when it was dismantled,  Henrico County-based Circuit City Stores Inc. as the retailer's last chief executive is now the CEO of Central Parking Corp. You can read more about it in a T-D story here.
Rana Morse joined Studio Center Total Production as a sales manager. Morse served as Production Manager for Walter Cronkite's documentary film company Cronkite Ward in Washington, DC. Morse graduated from Radford University with a degree in communications.
Architecture:
3north promotes three.
Gibson Worsham, was named a director. Worsham, the firm's director of historic architecture, leads the firm's preservation practice and is responsible for research, preservation design and analysis of historic structures.
Fred Garrett was named an associate. Garrett is an architectural designer and a UVA graduate. He has been with the firm since 2000.
Danny MacNelly was named associate.  MacNelly brings more than ten years of experience to bear in his role as team leader, project manager and designer.  He is a graduate of the UNC and the UVA, and has been with the firm since 2006.
Banking:
Deborah Armstrong has joined M&T Bank as a vice president for Central Virginia. She was previously with Bank of America. Armstrong attended Auburn University.
Law:
Patrick O. Gottschalk, the former Secretary of Commerce and Trade under Virginia Governor Timothy M. Kaine, has joined William Mullen's corporate practice, focusing on business law matters and corporate transactions. Gottschalk has a b.s. from the U.S. Naval Academy in 1975 and a law degree from UVA.
Mark W. Hrozenchik joined The Leading-Edge Law Group. Hrozenchik previously worked at the Washington D.C. law firm Katten Muchin Rosenman. He attended Stevens Institute of Technology, and has a masters degree in electrical engineering from NYU-Poly, and a law degree from Quinnipiac College School of Law.  He is not yet admitted to practice in Virginia.
Melanie C. Holloway joined The Leading-Edge Law Group. Hollaway also a visiting assistant professor of law and Director of Lawyering Skills IV at the University of Richmond School of Law. She previously worked for approximately seven years in the intellectual property section of McGuireWoods. She is a Radford graduate and went to the University of Richmond for law school.
Technology:
Warren "Buck" McElfresh joined AVCOM Of Virginia on Jan. 25 as Key Account Manager. He has 24 years of sales experience and will help AVCOM develop direct marketing programs for its spectrum analyzers within the teleports, broadcast and oil and gas markets.