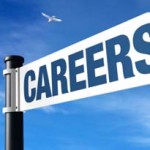 Interior Design:
D.M. "Marty" Sparks has joined Smarter Interiors as the Commercial and Government Accounts manager. For several years, Sparks ran a consulting business where he focused on the needs of small and start-up businesses. Mr. Sparks has a bachelor's and a master's degree from Virginia Commonwealth University. Mr. Sparks is serving a second term as chairman of the New Kent County Board of Supervisors.
Human Resources:
Veronica A. Chapman has joined Titan Group LLC as New Senior Consultant.
Law:
Ron Page has left DurretteBradshaw to start his own firm, Ronald Page, PLC. Page will be will be practicing consumer and business bankruptcy, creditor's rights, and commercial litigation.
Technology:
Joanne Bergeron has been promoted to Principal at CapTech, a national IT consulting firm based in Richmond. Joanna joined CapTech in 2001.