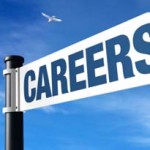 A retiring university president joins the board of one of the area's biggest companies and a hard-nosed reporter gets shown the door, all in this week's Herd.
Big Companies:
John T. Casteen III has been elected to Altria Group Inc.'s board of directors. Casteen is retiring August 1 as president of the University of Virginia, a post he has held since 1990.
Financial:
David W. Shoulders and Matthew F. Murphy, Jr. have been promoted to Senior Associate at Matrix Capital Markets Group.
Advertising:
Angeline Vaughn has joined PUNCH, a creative design agency in Carytown. Vaughn has a degree in business administration with a concentration in marketing from Virginia Commonwealth University.
Education:
Deborah Sommers has been named executive director of the Modlin Center for the Arts at the University of Richmond, effective July 1.
Technology:
Grant Newton has joined Genesis Consulting as Vice President Commercial Services. Newton holds a Bachelor of Arts degree in English from the University of Michigan, and a Masters of Business Administration degree in Industrial and Operations Management from Fairleigh Dickenson University.
Media:
Reporter Chris Dovi was fired by Style Weekly over a much publicized e-mail scandal.
Have a new hire (or fire) to contribute to The Herd? Email [email protected]