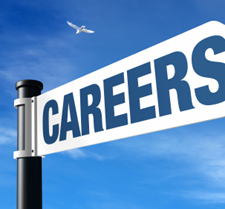 Commercial Real Estate:
Susan F. Jones, a vice president at Grubb & Ellis|Harrison & Bates, was elected to the board of directors. Jones has been with the firm for nine years and is a retail brokerage specialist. Jones is a Virginia Tech graduate.
Banking:
Virginia Business Bank has named a new president. J. Jordan O'Neill will take over immediately, according to a news release issued last week. He replaces Terrie Spiro, who had been at the helm since September 2009. She took over from Merlin Henkel, who stepped down last fall. O'Neill, who went to UVA as an undergrad and to Georgetown for his MBA, was serving as the vice president and chief lending officer since October. Prior to working at Virginia Business Bank, O'Neill worked at First Horizon Bank in Northern Virginia.
Also of note at Virginia Business Bank, Geoffrey Warner was named chief financial officer and chief operating officer. Warner is a William and Mary graduate. Mark Hourigan, who owns Hourigan Construction, has been elected chairman of the board of directors.  Hourigan is an investor in the bank.
Supermarkets
A former Ukrop's vice president will be a regional vice president for the Giant-Carlisle Division of Ahold USA. Jim Scanlon will oversee store operations for the 25 Ukrop's stores purchased by parent of Giant/Martin's. Scanlon attended the University of Southern Maine.
FBI
Michael Morehart has been appointed special agent in charge of the FBI's Richmond division. Morehart was most recently a director in the security division at FBI Headquarters, according to a news release. Morehart, a Petersburg native, went to John Tyler Community College and VCU. He is also a CPA.
Nonprofits
Cindy A. Mims will take over as executive director of Neighborworks Resource Group, a nonprofit that works to help lower income families purchase homes. Mims was formerly a manager at SunTrust. Mims went to Radford, UVA and the University of Richmond.
Please send HR notices in the body of an email (no PDFs, please) to [email protected]