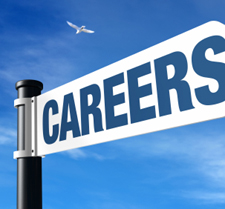 Finance
Tim Savage has joined the hedge fund consulting company Agecroft Partners as a managing director. Prior to Agecroft, Savage founded Oculus Capital Inc., a third-party marketing firm. He is a 1989 graduate of UVA and has a degree in economics.

Nonprofits
Steven Smith is the new music director for the Richmond Symphony. Smith was previously leading the symphony in Santa Fe, N.M. Smith has music degrees from the Eastman School of Music and the Cleveland Institute of Music. You can read more about him in a Times-Dispatch story here.
David Deal is the new executive director of the Hanover Tavern Foundation. Deal was previously a director of sales and marketing at Integrated Pharmacy Solutions. Deal is a graduate of Miami University in Ohio.
Banking
Rodney Overby is the new chief information officer at C&F Bank. He has previously worked for Main Street BankGroup and Wachovia Corporation as well as South Carolina Bank and Trust. Overby is a graduate of Patrick Henry Community College.
Please send HR notices in the body of an email (no attachments, please) to [email protected].