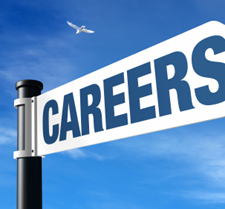 Socialite/Reality TV
Former Richmonder and New York Socialite Tinsley Mortimer (who was on the cover of a Virginia Living magazine) is in a new reality TV show on the CW called "High Society". You can read a not-so-complimentary review here.
Technology:
Les Venable has joined local computer support firm The HelpDesk Company as a senior sales representative. Venable, a graduate of Morgan State University, was most recently at Electronic Systems.

Legal / Public Relations:
Andy Poarch joined the Alliance Group as VP for Communications. Poarch, who studied at UVA for both his undergraduate and law degrees, was previously an attorney at Hunton & Williams.

Local government / Green Business
Alicia Zatcoff is the new sustainability manager for the City of Richmond. This is a new position according to a press release, and Zatcoff will report to Deputy Chief Administrative Officer for Operations Chris Beschler and work to find ways to reduce resource use such as water, electricity, and gasoline. Zatcoff went to UVA and to law school at the University of Richmond.
Banking
Two vice presidents have left First Market Bank and joined Village Bank.
James Spisak is a vice president/investment advisor at Village Bank. He was at First Market Bank. Spisak is a Virginia Tech graduate.
J. Daniel Latham is also now at Village Bank. Latham went to Hampden-Sydney College.
Commercial Real Estate:
Lindsay Spencer has been promoted to assistant real estate manager at CB Richard Ellis. Spencer graduated from Ferrum College in 2005.
Hospitality:
Michael Scatoloni is the new director of sales at Hilton Garden Inn Richmond Downtown in the Miller & Rhoads complex. Scatoloni recently served as director of sales and marketing at another Richmond hotel. He also served as national sales manager for the Pasadena Convention and Visitor Bureau. A native of White Plains, NY, Scatoloni went to California State University Dominguez Hills.
Advertising:
Rob Reid is the new president of the Richmond Ad Club. Previously, Reid has served as the Richmond Ad Club's treasurer and media chair.  Reid works at the firm ND&P. He is a graduate of the University of Tennessee.
Please help us thicken The Herd by sending HR notices to [email protected]