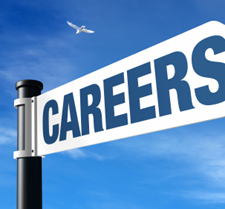 Commercial real estate:

Read Goode joined S.L. Nusbaum Realty. He was formerly with Goode Land Co. He graduated from Hampden-Sydney College.
Law:
Rob Caudle has rejoined his father, Bob Caudle, at Caudle and Ballato Law Firm after spending four years in the biofuels business. He received his undergraduate degree from Hampden-Sydney College He also has an MBA from VCU.
Technology:
Brian Korte has joined the Catholic Diocese of Richmond as associate director for network administration/support. Korte has an Advertising degree from Radford University and an MBA from the University of Phoenix. He remains active with Brickworkz LLC, the LEGO art business he founded in 2006.

HR:
Tracey Lowery joined Fahrenheit Finance as a senior resource manager.
Big companies:
Robert K. Snead joined Owens & Minor as an operating vice president, corporate development. Snead will be responsible for leading the company's corporate development efforts, including the evaluation of potential acquisitions and strategic partnerships. Prior to joining Owens & Minor, Snead served as a director in Barclays Capital's global mergers and acquisitions group in New York. He joined Barclays Capital through its acquisition of certain assets of Lehman Brothers, a company he joined in 2004 and where he served in a similar capacity. Before joining Lehman Brothers, Snead was an associate and an analyst for the corporate finance consulting firm Stern Stewart & Co. in New York and Amsterdam. Snead received a master's in business administration, with a concentration in finance, from Columbia Business School, and a bachelor's of science in commerce from the UVA.

Health:
David Neff and Adam Kaul joined The Crossings at Ironbridge, an assisted living community in Chester.
Neff will be attending physician and Kaul will serve as medical director. Neff received his undergraduate degree from California Polytechnic State University.  He graduated as a Doctor of Pharmacy from the University of California and received his M.D. from MCV.  He did his residency through the University of Virginia at Carillion Roanoke Memorial and Community. He has been practicing in the Tri-Cities since 2001 and is in private practice at Hopewell/Prince George Community Health Center in Prince George.
Kaul will assume the role of medical director, assisting with clinical operations, quality care, and risk management.  Kaul went to VCU as an undergrad and MCV for his medical degree. He also completed his residency through MCV and has been practicing in the area since 2001.

Please send HR notices to [email protected]