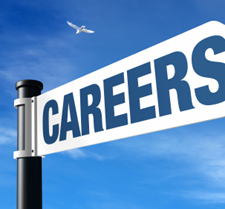 Departures: Dylan Fugate has left the advertising firm Edelmann Scott.   And Tiffany Taylor-Minor has left Homeward, an advocacy group that works to reduce homelessness. The organization cut her director of community and corporate relations position due to budget constraints.

New Hires/Promotions:
Investment banking:
Horace Usry joined the investment banking group at Anderson & Strudwick. He was previously a director of institutional sales and trading at Ferris Baker Watts, where he advised clients on innovative and timely capital raising strategies. Prior to Ferris Baker Watts, Usry was a partner at J.C. Bradford & Company focused on raising equity and convertible debt capital. Usry received a BA from Augusta State University in 1985 and an MBA from Duke University in 1989.
Insurance:
Richard Schmitzer has been named president and chief executive of James River Insurance and its affiliate James River Management Company. James River sells specialty insurance. He succeeds Joseph F. Morris, who will become managing director of corporate development.
Mr. Schmitzer joined James River Insurance Company in July 2009 as senior VP and chief underwriting officer after more than 18 years at Scottsdale Insurance Company.
Real estate:
Kate Sterner joined the Richmond Association of Realtors and Central Virginia Regional MLS as a communications and marketing coordinator.  She graduated from VCU.
Construction:
JES Construction has added several employees.
Crystal Randolph is a service coordinator.
Michelle McLees is a marketing coordinator. She attended Old Dominion University.
Harold Jones is a home improvement specialist. Jones previously owned and operated Jones Quality Construction in Smithville, N.J., which specialized in crawlspace and basement work and repair.
Rob Scott is an inspector. Scott comes to JES from S.D. Services, a geotechnical drilling company, where he managed projects as well as served as the site foreman.

Please send HR notices to [email protected]