Tonight's social activity: investing in a local startup.
A new group of Virginia investors is looking to invest between $150,000 and $250,000 into growing businesses, and reasons it might succeed where others have failed with a social component and low-pressure rules.

New Dominion Angels has 37 dues-paying members split between Northern Virginia and Richmond. The club hosts two dinner meetings a month where startups pitch their concept in hopes of securing funding.
"We wanted to create the kind of group we would want to be members of," said Mike McGinley, an executive coach and leadership instructor who co-founded the organization with another corporate coach named Frank Ball.
"We want to invest in Virginia companies and, when possible, those that have a social or environmental impact," he said.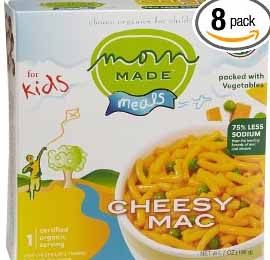 Late last year New Dominion invested in Mom Made Foods, a Northern Virginia company that produces organic food for kids. Heather Stouffer, the founder and CEO, said she found New Dominion on the Internet and made her pitch to the NOVA group one night and the Richmond group the next night. Stouffer said she is almost done raising $1 million, of which New Dominion contributed a chunk.
New Dominion also invested in SBX.com, a network for businesses and professionals to exchange opportunities, resources and information. That company was sold to Deltek Inc. in December 2009 for a 50 percent return.
And last week New Dominion made its third investment in Reston-based ROI², which sells data/intelligence about influential decision-makers in the health-care industry.
Just getting invited to come pitch is no easy feat.
New Dominion receives dozens of business plans and selects two businesses each month to come make their pitch to the members. The members listen to the pitch and then grill the presenter with questions about the growth plan, the demand for the product and the ability to fend off competition.
New Dominion also wants to see the skills and commitment of the management team and a reasonable exit plan, perhaps a public stock offering or a sale to another company.
Then the club decides which businesses are promising enough to research further (due diligence).
If a business passes muster on that next test, the group decides whether it wants to make an investment, and each member can put in whatever he or she wants as long as it's above the minimum, $7,500. Stouffer said 18 investors put money into her business.
Frank Ball, who like McGinley is an instructor at Georgetown University's business school, said that it's a so-called pledge fund. "Rather than be a fund where everyone puts in and we make joined-at-the-hip decisions, we bring investment opportunities to our membership, and only those who are inclined to invest, at whatever rate of participation, go ahead and do so."
Ball said the group likes to get a seat on the board of its investments.
McGinley and Ball are not the first to try and nurture Virginia startups and make a buck, but history has not been kind to at least two other similar attempts.
In 2000, local service firms including the law firm LeClairRyan, accounting firm Keiter Stephens and advertising firm The Martin Agency, invested between $1 million and $2 million in Ideas2Inc, which aimed to speed up the growth process for local startups.
Ideas2Inc looked at almost 200 business plans, said Stan Maupin, who was president of the group and remains active in the local venture capital world. But many of the investments were related to the Internet, and within six to eight months of opening, the tech bubble burst, Maupin said.
Maupin said the New Dominion concept has several features that may give it an advantage.
"You can pool resources and investment knowledge without having to spend a lot of money doing it. And it's social," he said.
"And by the same token, it's good for the entrepreneur," Maupin added. "He or she doesn't have to talk to 25 different people, and that brings some structure to a very unstructured market."
Then there was Monument Capital.
Founded in 2000, with the backing of successful technology investor turned politician Mark Warner, Monument invested about $20 million. None of Monument's investments panned out, and the fund closed in 2003.
Perhaps the startup with the most potential was in Homebytes.com, which aimed to find a niche in the for-sale-by-owner real estate market. The company shut down in 2001.
TJ Daly, who managed the fund for the investors, said that, as with Ideas2Inc, the bursting of the Internet bubble killed Monument's investments. But he learned some valuable lessons about early-stage investing.
"The bigger the fund size, the better. That way you can command more mindshare and influence at a company. Angel investing is as much about the experience and knowledge base of the investor as it is about the cash. And you can really only impart that money and experience if you have mindshare."
Despite those failures, Richmond sorely needs more venture capital funds, said Andrew White, a lawyer at LeClairRyan who works with startups. And New Dominion's social component might be the secret sauce that helps strengthen the group, he said.
"I've always heard that Richmond doesn't have the risk-taking culture. Or it's too conservative for this kind of investment group. But I just don't buy it," White said.
"Richmond it a great place for entrepreneurial activity and has a great record for early-stage companies. It's just that folks who invest in these deals — these cats don't herd well."

Coming tomorrow: The University of Richmond's Business School is holding its annual business plan contest tomorrow evening. BizSense will have full coverage Friday.
You can read about last year's event here:
Aaron Kremer is the BizSense editor. Please send news tips to [email protected]