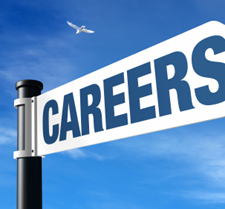 Departures
Perry Moss has left Jones Lang LaSalle, where he was a research analyst.

New hires/promotions
Legal
Connell Mullins has been elected shareholder of Spotts Fain, where he has been a director since 2008. Mullins's practice focuses on commercial litigation, intellectual property litigation and products liability defense. Before joining Spotts Fain in 2003, Mullins served as a law clerk to Henry E. Hudson, U.S. District Judge for the Eastern District of Virginia.
Deborah Fourness has been elected a director of Spotts Fain. Fourness represents lenders and borrowers in commercial real estate and commercial financing transactions, land use and development. She also represents mitigation banking organizations. Before joining Spotts Fain, Fourness was associated with Parker, Pollard and Brown; LeClair Ryan and Williams Mullen in Richmond and Coudert Brothers in Singapore.
Banking
Douglas Haskett joined Eastern Virginia Bankshares as CFO. He will succeed Ronald Blevins, who will retire June 30. Haskett previously served as senior vice president and CFO of Farmers Bank since March 2008 and as senior vice president of Alliance Bank from August 2004 to March 2008. Haskett has a bachelor's in management from Virginia Wesleyan College in Norfolk and a master's in accounting from Old Dominion University.
Graham S. Parlow joined C&F Bank as vice president of financial reporting.  He is responsible for compliance reporting to the Securities and Exchange Commission.  Parlow recently worked for Capital One in corporate accounting and before that for Deloitte. Parlow is a graduate of Radford University and has a master's of accountancy from Virginia Tech.

Information technology
Boyd Camak joined Morton Consulting as a sales director. He graduated from Wake Forest University School of Law and Washington and Lee University.
Real estate
A. Clinton Greene joined Taylor Long Properties as a commercial sales and leasing agent.
Lindsey Armstrong joined Snipes Property as head of REO and Short Sales Operations.
Jason West is now director of operations at Snipes Properties, where he will oversee about 300 single-family properties in the metro area. West previously worked at MGT.
Construction
Charles K. Waddell joined HomeMasons Inc. in sales, estimating and design. Waddell was previously in Charlottesville, where he a VP at SouthCoast Construction.
Health care
Tracey Gwinn has been promoted to health-care coordinator at the Crossings at Ironbridge.
Leigh Herring joined the Crossings at Ironbridge staff as marketing director. Herring is a VCU graduate.
Please send HR notices to [email protected]