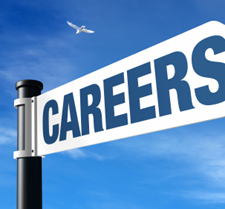 Law
Bob Barrett joined the law firm Spotts Fain.  Barrett is a patent attorney whose practice at Spotts Fain will focus on intellectual property law and litigation. Most recently he was an associate at Hunton & Williams in Richmond and, prior to that, he served as a legal intern to the Honorable H. Robert Mayer, U.S. Court of Appeals for the Federal Circuit.  Barrett graduated from the United States Military Academy and the George Washington University Law School and served as a captain in the U.S. Army.
Construction
Matthew A. Taylor was promoted from job foreman to estimator/project manager at B&B Electric. Taylor started with the company as an electrical apprentice in 2004 and became an electrician/foreman in 2008.
Banking
Steve McDonnough has transitioned from financial services to personal banking at SunTrust.
Investment banking
Harris Williams & Co. promoted seven directors. One local one, Andrew Spitzer, has been promoted to managing director. He joined Harris Williams in 2004 and is co-head of the firm's Energy & Power Group. He previously worked in the General Industrial Group at Banc of America Securities, LLC, and in the Investment Banking Group at Goldman Sachs & Co.
Marketing/advertising
Ana Costa has been hired as media assistant/receptionist at Neathawk Dubuque & Packett (ND&P).  Before joining ND&P, Costa worked as an account executive at Richmond Suburban Newspapers and freelanced for several Richmond magazines. Costa attended Virginia Commonwealth University.
Katie Sidenberg has been promoted to account coordinator at Neathawk Dubuque & Packett (ND&P).  Sidenberg previously worked as ND&P's new media research specialist. She went to Radford University.
Shannon Burnett has been promoted to account coordinator at Neathawk Dubuque & Packett (ND&P). Previously, Burnett was ND&P's traffic manager, assisting with account information transfer within the agency and releasing ads to publications. Burnett graduated from Virginia Commonwealth University and has an associate degree in business management from J. Sargeant Reynolds Community College.
Lisa Morvan joined Rocket Pop Media as manager of client services. Moran previously worked in Northern Virginia with Harrington Righter & Parsons, a company that manages advertising fulfillment for television markets nationwide.  Morvan also served as manager and buyer for Richmond retailer Glass & Powder Boardshop from 2003-07. She attended Virginia Commonwealth University, where she studied English and mass communications.
Please send HR notices in the body of an email to [email protected]