Hanover, Virginia – Rutland Center, a new office park being developed by HHHunt within the mixed-use residential community of Rutland, has announced the sale of three office condominiums for a combined total of 9,761 square feet of premier office space. The proud new owners are Hanover Economic Development Department, the William M. Weimer office of New York Life Insurance Company and Hanover Pediatric Dentistry.
"We're relocating our offices to Rutland Center for a number of reasons," said Marc Weiss of Hanover Economic Development, "We're increasing space by 40%, while reducing monthly operating expenses which is a direct benefit to Hanover County taxpayers. Plus, the location along Route 301 corridor near I-295 is ideal. We can be at the Hanover Courthouse in 10 minutes, downtown in 15 and are easily accessible to business from all parts of the County."
Rutland Center will also be home to the new 25,000 square foot Hanover County Library, a fact that influenced Hanover Pediatric Dentistry in the purchase of office space. "We chose the north Mechanicsville/Atlee area because of its growth and very good demographics," said Dr. Holly Lewis, "We specifically chose Rutland Center because it's conveniently located to I-295 and situated in close proximity to residential neighborhoods, good public schools, daycares, businesses, and the new library."
A unique aspect of the design of this approximately163,750 square feet of diverse office space is the emphasis placed on quality open space outside. Three large, open greens are located in Rutland Center. These beautiful, park-like settings with sidewalks not only provide a beautiful respite from the office for employees of Rutland Center businesses, they also embrace the neighboring residential community of Rutland and provide an amenity for the families who live there.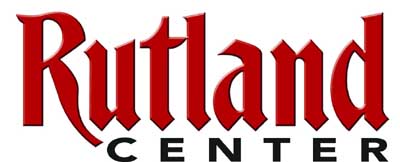 Rutland Center features office, medical and instructional condominiums for sale. Full buildings are from 5,000 to 10,500 gross square feet. Suites sizes range from 1,200 to 6,178 square feet. Rutland Center is located within the master-planned community of Rutland and is adjacent to Rutland Commons, 110,000 square feet of retail and out parcels. Rutland Center is just one half mile north of the I-295 Interchange, 10 miles from downtown Richmond, within two miles of Bon Secours Memorial Regional Medical Center and just one mile from Media General and Owens & Minor.
Daniel T. Schmitt, President
HHHunt Communities
804-762-4800 ext. 216
OR
Visit the Rutland Center office condo community website at www.livingrutland.com