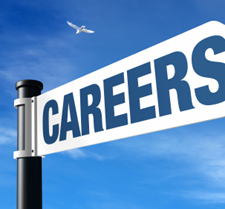 Departures
Mike Warfield, a president at Colony Insurance, has left the company. Lou Levinson will fill the roles of president and E&S president, according to an internal email. Warfield joined Colony in 2005. He studied electrical engineering and technology at the Ohio Institute of Technology.
Lobbying/associations

Rob Bradham, a lobbyist for the Greater Richmond Chamber of Commerce, is leaving to go to the Chattanooga Chamber of Commerce.


Hires and promotions:
Construction
David Berry has joined Emerald Construction Company as a project manager. Berry studied civil engineering at Old Dominion University and minored in engineering management.
Investment banking
Hayden McMillian joined the investment banking division at Anderson & Strudwick. McMillian previously led several strategic initiatives and acquisitions at E*TRADE Financial and at Dominion Capital. He has an MBA from University of Virginia's Darden School of Business and a law degree from the University of Utah.
Commercial real estate
J. Carlton Courter III was hired by Commonwealth Land, a division of Commonwealth Commercial Partners Inc., as a land sales associate. Courter previously served the commonwealth of Virginia as commissioner of the Department of Agriculture and Consumer Services for more than 12 years and later as the director of game and inland fisheries.
Law
Franklin R. Cragle III joined Hirschler Fleisher, where he works on a range of civil and commercial disputes. Cragle went to law school at the University of Richmond and studied at York College (Pa.) as an undergraduate.
Karen (Kerry) E. Loughman is an associate at Hirschler Fleisher in the firm's real estate section. Following five years of active duty in the U.S. Army, where she served as a logistics officer, Kerry received her J.D. from the William and Mary School of Law and went to West Point.

Angela R. Matney is an associate in the firm's business section and practices in the Fredericksburg office. Matney went to law school at UVA.
Marketing/advertising
Libby Lewis joined NewClients as an account manager. Lewis was previously at SunTrust Bank, most recently as senior vice president, director of corporate events.
Courtney Sweasy has been promoted to vice president at MBM Marketing. She joined the firm in 2005 as an account manager. Sweasy has a degree in management and marketing from the University of Kentucky and an MBA from VCU.

Education

Jesse Grapes will become the new headmaster at Benedictine High School. Grapes is currently a regional director overseeing teacher evaluation and training for the Challenger Schools, a non-public, non-denominational school system in California, Nevada, Utah and Idaho. Prior to being named a regional director, Mr. Grapes was principal of the Challenger School in San Jose. Grapes is a graduate of Carnegie Mellon University and the Catholic schools of the Diocese of Pittsburgh. Also of note: Grapes volunteered for the United States Marine Corps on September 12, 2001. Upon graduation from Officer Candidate School basic training, he served with distinction as a Marine Corps officer. You can read more about Grapes in a T-D story here.

Please send HR notices in the body of an email to TheHerd (at) richmondbizsense.com.