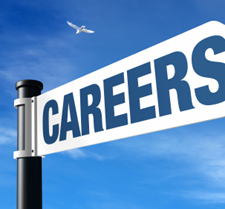 Law

Timothy J. Bechen joined Williams Mullen in the intellectual property law section. Bechen went to the University of Iowa, graduating in 1997. He attended law school at Franklin Pierce Law Center.  Bechen was previously a partner in the New York office of Ostrow, Kaufman & Frankl.

Douglas M. Palais joined the law firm Eckert Seamans Cherin and Mellott. He was previously at LeClairRyan, where he was a Shareholder. Palais focuses his practice on litigation, arbitration and counseling on behalf of brokers and agents in the securities and insurance industries. He is an adjunct professor of insurance law for the VCU School of Business. Palais received his law degree from the Northwestern and his undergraduate degree from Lafayette College.

Wealth management

Philip "P.J." Wallin was promoted to tax & relationship manager at Heritage Wealth Advisors.  Wallin joined Heritage as a senior associate in 2008, after spending four years with KPMG.  Wallin received his undergraduate degree and a master's of accounting from UNC-Chapel Hill.
Jordan Webb is an associate with Heritage Wealth Advisors. He joined the firm after concluding a tax internship. Jordan is a 2009 graduate of the University of Mary Washington and is pursuing an MBA at VCU.
Stacy Fredericks is an administrative assistant with Heritage Wealth Advisors.  A native of New York, Fredericks previously was employed with Credit Suisse Securities (USA), in the investment banking division.  She attended the University of Bridgeport.
Hospitality

Paul Contomanolis is the new general manager at the Holiday Inn South – Bells Road, which is owned by Eastern Hospitality LLC and managed by Newport Hospitality Group Inc. He was most recently a consultant for Marriott.
Jeremy Phillips has joined the Greater Richmond Convention Center as the assistant general manager. He comes to the GRCC after working for Global Spectrum, the management company of the Greater Richmond Convention Center, as the director of event services and the event manager for six years at the Palm Beach County Convention Center. Phillips, a graduate of Ohio University, began his career working for the Central Florida Sports Commission organizing the AAU Junior Olympic Games.

Please send HR notices to TheHerd (at) richmondbizsense.com.