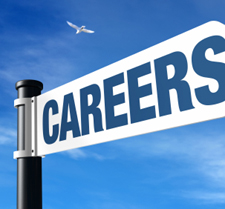 New to Richmond

Simon Tusha was hired by the new owner of the Qimonda Plant, data center operator QTS. He will be based in Richmond. According to a news release, Tusha will be responsible for the strategic development of all QTS services and technology deployments within its 3.5 million square feet of data centers. Tusha most recently served at Google as the sole global negotiator for data center contracts and was a key developer of Google's data center location strategy. Prior to working with Google, Tusha was co-founder of a MCE, a privately-held data center design, construction and management firm that provide operation design and management for the core data centers of JPMorgan Chase.
Venture capital

Tom Roberts, a co-founder of Harbert Venture Partners, was elected to the board of directors for the Mid-Atlantic Venture Association. You can read more in a news release here.

Funeral services
Bernard L. Henderson Jr. joined Woody Funeral Home & Cremation Service as director for family and community relations. Henderson retired from Virginia government at the end of Tim Kaine's administration.  He served as senior deputy secretary of the commonwealth for the Kaine and Mark Warner administrations and had served in appointive senior executive positions for three other Virginia governors' administrations.
Accounting
John D. Rokenbrod joined Meadows Urquhart Acree & Cook, LLP (MUAC) as a director. Rokenbrod will be involved in audit, tax and business consulting for privately held businesses and nonprofit organizations. Rokenbrod was previously a partner at McGladrey & Pullen, LLP, and was a co-founder of the accounting practice of Cheely Burcham Eddins Rokenbrod & Carroll. Rokenbrod is graduate of the State University of New York at Albany.

Human resources

Kim Zee McCall joined Right Management as vice president and client services consultant. She was previously chief executive of Creative Learning Advantage, a Richmond-based training and development firm McCall founded in 1997. McCall is a graduate of Alfred State College.
Information technology
Bruce Barth joined TCSC as the business intelligence lead at the National Institute of Health. He will be responsible for business intelligence and data warehousing projects. Bruce was previously at 7Delta.
Adam Preston joined TCSC as a consultant. Preston will be joining TCSC's SharePoint consulting team.

Please send HR tips to TheHerd (at) richmondbizsense.com.