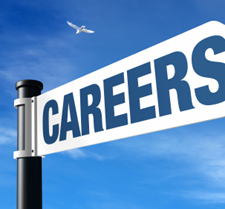 Event planning

Kelly Walsh and Stephanie Pelletier recently joined Fête Studio, a local event marketing and design studio.
Walsh joined as the business development manager. She recently moved to Richmond from Jacksonville, Fla., where she worked in a similar role after completing her degree at the University of North Florida.

Pelletier joined Fête as an event manager after working at the Virginia Chamber of Commerce for the past three and a half years as a membership operations coordinator. Pelletier completed a communications degree from UNC-Charlotte in 2005.
Tommy Francisco joined Magic Special Events, heading up their picnic division.
Francisco, a former running back at Virginia Tech, previously worked as an event planner with a Georgia-based company specializing in corporate events
Commercial real estate

Jamee D. Vick was promoted to vice president of human resources at Grubb & Ellis|Harrison & Bates. She has been with Grubb & Ellis|Harrison & Bates for six years and was previously human resources manager.
Information technology
Jason Coats joined TCSC's SharePoint Consulting practice as a consultant working on business intelligence projects. Coats was previously at Century Distribution Systems.
Investment banking
Greg Meleski joined the investment banking firm Dominion Partners as an analyst. He is a 2009 graduate of Randolph-Macon College.
Banking

Jaclyn H. Witthoefft joined C&F Bank as assistant vice president for the Richmond market.  Most recently, she worked as a treasury management sales analyst with Bank of America. A native of Virginia Beach, Witthoefft is a graduate of JMU.
Please send word of new hires or departures to [email protected]