In March one of Richmond's biggest pet industry players sold her decades-old company to a bigger firm. The financial structure was straight-forward enough, but what made the deal unusual was that the two companies sell very different sort of products and have a different theory on how to train dogs.
Midlothian-based Premier Pet Products sells humane dog training devices, such as a special head hardness called a "gentle leader" that trains dogs to walk next to their owner. The company has 85 employees and is trying to hire more, including people in marketing, customer service and sales.
The company that acquired them, Radio Systems Corp., has a much bigger lineup of products which includes shock-collars that zap a dog when the owner hits a button on a remote control.
Sharon Madere, Premier's founder and president, talked with RBS about how the deal came about, and how she came to see the sale as a way to expand the reach of her dog training approach.
Richmond BizSense: The company that acquired you sells some products that don't mesh exactly with the sort of products you sell. What was your gut reaction when they called?
Sharon Madere: I had some pre-conceived ideas about what their management style might be. But I was very impressed and liked the guys. They are strong business people and I became more and more convinced it could be a good match.
RBS: Was this just about the money or were there other elements at play?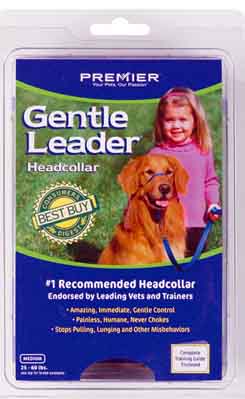 SM: It was not about the money. It's an opportunity. We did not have the expertise or skill to bring some new products to market, so that was really exciting to me. If I didn't believe the path is really in our best interest, there is no amount of money that would have made a difference. There are so many things more important than money.
RBS: How did you find an acquirer?
SM: There were some private equity groups interested, but I felt that Radio Systems had a lot to offer in terms of engineering expertise and manufacturing expertise. That was very interesting to me.
RBS: You say in your note to customers explaining the deal that you had a partner who wanted to get bought out. Can you explain that?
SM: We had one partner who was looking to cash out. Then eight months later we bought the third one out. So at the beginning at 2009 there were just two of us left. Then in later 2009 that second partner thought he'd like to look at the possibility of getting bought out. It was his plan all along.

RBS: As a dog owner, it's occurred to me on lots of occasions that prices seem quite high, and I'd assume margins are very high. Why are Americans so willing to shell out on their pets?

SM: Pets are viewed as part of the family. Animals are not tied up in the back yard like 20 or 40 years ago. People indulge their companions.
RBS: Why is that?
SM: I don't know, maybe we are more enlightened. Or maybe delayed childbirth. For women who don't have children, it's a way to express their nurturing instincts.
Aaron Kremer is the BizSense editor. Please send news tips to Editor (at) Richmondbizsense.com.