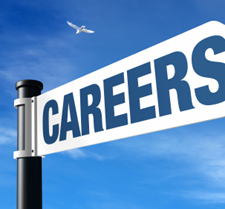 Legal:
Chris Gatewood has left Hirschler Fleischer to start Threshold Counsel, a firm that handles legal issues such as employment law, intellectual property and general counsel. Gatewood, a former Associated Press reporter, attended Wake Forest University and law school at UVA.
Eric Hurlocker joined Williams Mullen in the energy, environment & infrastructure group. Hurlocker focuses his practice on energy law, renewable project development and general commercial transactions. Hurlocker was most recently a partner at Hunton & Williams. He also  worked as an associate general counsel for PPL Corporation in Allentown, Pa. and at Dominion Resources Inc. in Richmond. Hurlocker went to undergraduate and law school at the University of Richmond.
Banking/Wealth Management:
Bernard Kirkpatrick has been appointed a wealth adviser advisor at M&T Investment Group. Kirkpatrick joined M&T in 2009. He was previously at Provident Bank. Kirkpatrick studied Economics at Hampden-Sydney College.
Investment Banking:
Jon Nemo joined Harris Williams as a managing director to lead the firm's aerospace, defense & government services group. Nemo was previously at Jefferies & Co., where he was most recently a managing director. Nemo attended the University of Michigan.
Real Estate:
Lisa M. Garcia joined the Richmond Association of Realtors as a marketing representative.  She holds a BA in English Literature from Temple University.

Departures:
Susan Reid has left Evolve Architecture, where she handled marketing. Her LinkedIn profile says she went to VCU.
Please send HR notices to [email protected]