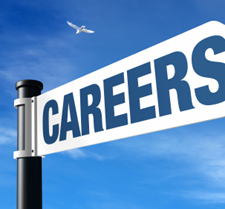 Architecture:
Gary M. Inman has been promoted to Principal at the architecture firm Glavé & Holmes. Inman joined the firm in 2006, following several years heading his own firm, to lead the interior design studio.

Commercial Real Estate:
Andrew B. Wiltshire was promoted to vice president at Thalhimer. Wiltshire has been with Thalhimer since 2005 in the development group, TGM Realty Investors, Inc.  Wiltshire went to UVA.
Douglas M. Scarponi has been promoted to Controller. Scarponi joined Thalhimer in 2007 as director of property accounting.  Scarponi went to JMU and has an MBA from the University of Richmond.  He is also a Certified Public Accountant (CPA).
Advertising:
Noel Ritter has moved back to Richmond after five years in Chicago to work as an associate creative director at advertising firm Big River. Ritter started his career in Richmond where in 1992 he joined The Martin Agency as a designer and from 1997 to 2004 as an art director. He helped create the Geico Cavemen ads. You can read more about him on his personal website here.
Deborah Burton has joined Big River to work in print production. She has previous worked for InnerWorkings, Barber Martin Advertising, Cadmus Corporation / Tuff Stuff Publishing, The Martin Agency and Siddall Matus & Coughter.
Burton went to VCU.
Mary Ann Davies joined Big River as a project management director. Prior to joining Big River, Davies worked as at the ad firm Siddall, Inc. Davies began her advertising career in Richmond at Lawler Ballard Advertising in 1983.  She is a graduate of VCU.
Law:
John Adams, former associate counsel to President George W. Bush and former assistant U.S. attorney for the Eastern District of Virginia, has joined McGuireWoods as a partner.  He practices from the Richmond and Washington, D.C., offices in the firm's growing Government, Regulatory and Criminal Investigations Department (GRCI).  At the White House, he focused primarily on matters arising out of the Department of Defense and State Department that implicated the Office of the President.
J. Christopher Nosher has been promoted to partner at the firm Setliff Turner & Holland, P.C. Nosher will have the primary responsibility for handling transportation cases, particularly railroad, that are tried in Maryland.  Prior to joining STH, Nosher served as an Assistant State's Attorney in the Homicide Division of the  Baltimore City State's  Attorney's Office and as Assistant Commonwealth's Attorney for the City of Richmond. He also worked as an associate with Troutman Sanders, LLP in the firm's transportation and white collar crimes/special investigations practice groups.
Ruth T. Griggs joined Sands Anderson in the health care group. Griggs most recently was with McCarthy, Massey & Mitchell in Manassas. Griggs earned her BA from Villanova University, her MBA at Golden Gate University and her JD at George Mason. Before becoming a lawyer, she served in the U. S. Air Force's Combat Intelligence branch and as a member of the Prince William County Board of Supervisors.
Michelle L. Warden have joined the healthcare group at the law firm of Sands Anderson.
Warden was with Tronfeld, West and Durrett in Richmond. Warden earned her BS from the State University of New York College at Buffalo and her JD at the University of Richmond School. Prior to entering law school, she was a "beat cop" in the Fairfax County Police Department for six years, several of those in the specialty unit on bicycle patrol.

Wealth Management:
Matthew J. Buckley has joined Capital Advisory Group as a managing director. He was formerly a senior vice president at SunTrust Bank. Buckley went to UVA and has an MBA from William and Mary.
Please send HR notices to [email protected]