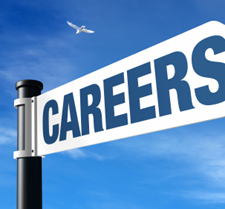 Investment banking/finance
Connor McMahan joined Boxwood Partners as a financial analyst. He recently graduated from the University of Richmond's undergraduate business school. McMahan was a finalist in a business plan contest at UR. You can read more about that in an RBS story here.
Hunter Hopcroft was hired as an analyst for Johnson and Gilliss Wealth Management. Hopcroft is a recent graduate of Hampden-Sydney College, where he was a manager of the student managed investment fund.
Marketing/advertising
Katie Boyle joined the Richmond office of Virginia Beach-based Studio Center Total Production as an audio engineer and producer.  Boyle graduated from Ohio University in 2000. She formerly worked at Cue Recording in Northern Virginia and XM Satellite Radio. Studio Center produces radio and TV commercials.
Feedback, a social media comapny, has added two employees. Heather Millar has been hired as research strategist and Thomas McDonald as an experience specialist. Millar recently directed communications and organizational management activities for the Virginia Community College System's workforce division.
Commercial real estate
Carami A. Montoro has been hired as a marketing assistant for Commonwealth Land, a division of Commonwealth Commercial Partners Inc. Montoro went to Lynchburg College and previously worked at Square One Management.
Government
Craig M. Burns was named Virginia's acting tax commissioner following the death this week of Janie Bowen. Burns has been deputy secretary of finance since October 2008.
Please send HR notices to [email protected]