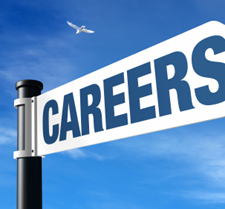 Commercial real estate
James Reilly joined Colliers International as director of operations and to head its facilities management division throughout the mid-Atlantic region. Reilly most recently headed GVA Advantis's facilities management practice for the Southeast region.
Nonprofits
Dana Zedd has left the JCC, where she was a director of corporate relations and development. She said in an email that she was pursuing work life/family life balance.
Randy Wyckoff has been named interim director of the Visual Arts Center of Richmond.  President and chief executive Jo Kennedy, who has served in the position for 10 years, retires June 30. A search for a permanent replacement is underway. Wyckoff, 62, a UVA alumnus, had a lengthy banking career at Signet Bank. He led the Children's Museum of Richmond from 2004 to 2007 and more recently did stints at School of the Performing Arts in the Richmond Community (SPARC) and Comfort Zone Camp.
Law
Jayne A. Pemberton is the new president of the Richmond Metropolitan Women's Bar Association. Pemberton is a lawyer at Sands Anderson in the risk management group. She has bachelor and master's degrees from Baylor University and a law degree from the University of Richmond School.
Finance/investments

Matthew J. Buckley joined the CapGroup as a managing director of private client services. He was previously a vice president at SunTrust Private Wealth Management. Buckley, 44, went to UVA and has an MBA from William and Mary.
Entrepreneurship
Linda Fisher Thornton, formerly a president of Fisher Thornton Consulting, is now the owner of Leading in Context LLC. Thornton was the training director for Central Fidelity Bank before starting her own consulting firm. She studied communication and linguistics at UVA and has a master's degree in adult education from George Washington University.
Lisa DeStein has joined JoycePayne Partners as a financial strategist.  She was previously at the US Trust division of Bank of America.  Before that, she worked for Smith Barney and Air Products & Chemicals.  DeStein went to Bucknell University and has an MBA from Cornell University.  She will work in the firm's Pennsylvania office.
Sports
Former VCU standout center Larry Sanders was drafted in the first round of the NBA draft by the Milwaukee Bucks. You can read more about that here.
Please send HR notices to [email protected]