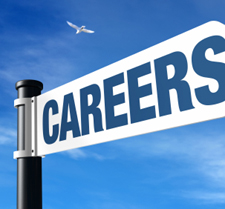 Finance/investing
Kevin Nicholson joined RiverFront Investment Group as a senior fixed income portfolio manager. Nicholson had a previous position with Wells Fargo Advisors and its predecessor firms, where he managed both taxable and tax-exempt fixed income portfolios. He attended Randolph-Macon College and has an MBA from VCU.
Education
Erin Lowery joined the University of Richmond as an assistant director in the Career Development Center. Lowery will provide career counseling and programming to undergraduates, graduate students and alumni. She also will serve as a liaison to the accounting, economics, international business and management departments and develop career opportunities with accounting and consulting firms. Lowery went to William and Mary and to graduate school at the University of Texas at Austin.
Law
Whitney R. Travis has joined the law firm of Christian & Barton as an associate. She will focus her practice on bankruptcy and creditors' rights. Travis most recently served as a law clerk for Stephen C. St. John and Frank J. Santoro, judges of the United States Bankruptcy Court for the Eastern District of Virginia. She received her law degree from Washington and Lee School of Law and her undergraduate degree from Florida State.
Brian L. Buniva joined the law firm Eckert Seamans Cherin and Mellott in the environmental and litigation practices. Buniva joins the firm from LeClairRyan, where he was a shareholder. Buniva went to the University of Richmond School of Law and attended American University for graduate school. He studied at Georgetown, too.
Nonprofits
Charles Edward "Eddie" Williams has been promoted to director of communications and operations for the Virginia Early Childhood Foundation. Williams had joined the VECF in 2009 as a marketing manager. Prior to joining the VECF, Williams was a multimedia communications producer for Genworth Financial.
Healthcare:
Jeff Segal has joined WellAWARE Systems as chief technology officer. Segal was previously at intoPIX of America, where he was CEO and established the U.S. market for the Belgium-based company. He was also co-founder and CTO of CINEA, a Dolby Laboratories Company, where he defined the technology and product strategy for the company. Segal has a bachelor's in mathematics/computer science from VCU and a master's in engineering management from George Washington University.
WellAWARE Systems also hired Lori Sulak as Director of Sales. She will be based in Texas. She brings more than 20 years' experience of working in the senior living industry.
Information technology
Clifton Guthrie has recently joined Networking Technologies and Support, Inc., as a Desktop Support Specialist.
Amanda Mikrut has recently joined Networking Technologies and Support, Inc., as a Desktop Support Specialist.
Marketing
MaryJo M. Steinmetz joined MetLife Mid-Atlantic Financial Group (formerly Richmond Financial Group) as the marketing director. She was formerly the advertising manager at S&K Menswear. Steinmetz is a graduate Edinboro University of Pennsylvania.

Please send HR notices to [email protected].