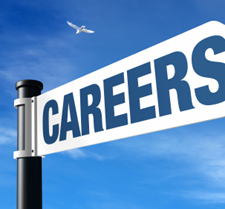 Banking
Morgan Clements joined Bank of Virginia as branch manager of the Patterson Avenue location in Richmond's west end. Prior to joining Bank of Virginia, Clements was an assistant branch manager with First Market Bank, now Union First Market Bank. She attended J. Sargeant Reynolds Community College.
Wealth management
Holly Martin joined the investment firm Closed-End Fund Advisors as a client services manager. She will work with subscribers to the firm's newsletter, The Scott Letter, to see which of the firm's services they can best benefit from utilizing. Holly has 10 years of experience in the investment business, previously with Edmunds White Capital and Branch Cabell. She is a graduate of Radford University.

Matthew Matrisian was recently hired by Genworth Financial Wealth Management, a subsidiary of Genworth Financial Inc., as a vice president and director of practice management. In his new role, Matrisian will lead a number of initiatives designed to help advisors maximize the value of their businesses while preparing them for their future transferability. Matrisian went to the University of South Florida has an MBA from the University of Florida.
Advertising
Rina Amin joined Big River as an account coordinator. She will work mostly with the Virginia Lottery, one of the firm's clients. Most recently, Amin was a marketing associate at WellPoint. Amin attended VCU as an undergraduate and graduate student.
Dee Briggs joined Big River as a broadcast production guide. Briggs spent nine years as a freelance producer. He began his career at Fox35 in Richmond as an on-air director. Briggs is a 1987 graduate of Virginia Tech.
Jimmy Jones joined Big River as a digital designer. He was previously at The Martin Agency. He is a graduate of VCU and the School of Communication Arts in Raleigh.
Lesley Moseley joined Big River as an administrative guide. Prior to joining Big River, Moseley was relocation director for Century 21-Option 1 Realty in Richmond. Before entering the real estate industry, Moseley held sales positions in AGS Footwear's medical division in Ashland. She is a graduate of JMU.
Please send HR notices to [email protected]