One of the last undeveloped buildings in Shockoe Slip is getting the rehab treatment.
Richmond-based Monument Construction bought a 38,000-square-foot warehouse that was built as a smokehouse for hogs at 1425 E. Cary St. and started construction.
In addition to converting the building into 38 apartments, Chris Johnson, a principal of Monument Construction, said the company is moving its offices into the commercial portion of the project.
"We like Scotts Addition a lot where we are, but we have been on a lookout for a marquee type building to move us into for several years. This is the first one we wanted to jump on," Johnson said.
Monument just closed on the building for $1.6 million and will spend more than $3 million on development and construction, Johnson said. The project is being financed by Xenith Bank, along with historic tax credits. Johnson said he has been working on the deal since January.
Johnson said they have about 30 employees who will be moving into the finished commercial space, about 6,000 square feet. He said they are currently stabilizing the building and will ramp up construction in the next 30 days with a completion target of next spring.
The property is next to several restaurants and shares the block with the La Difference furniture store and another warehouse apartment complex being rented by Clachan Properties.
"It's a premier location," said Johnson. "There is not much left for development in the Slip."
The new one- and two-bedroom apartments will rent between $950 and $1400 a month, he said. The architect is Scott Fowler with Fowler Architecture.
Johnson said the project is a joint venture with Sensei Development, Monument's partner on a nearby apartment conversion a few blocks away in Shockoe Bottom.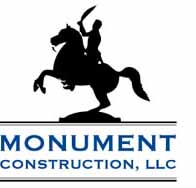 That is a multi-phase project called Shockoe Valley Heights, located on the block surrounded by Franklin, Main, 20th and 21st streets. The first phase, called Bobber Flats, is fully leased, said Johnson. (You can read more about that project in an RBS story here.)
"The Bottom is just really strong. It is where people want to live right now," Johnson said.
Johnson said his firm has also finished three luxury units that will rent for about $2,000 each inside of the historic firehouse on Main Street. He is still looking for a commercial tenant for that building.
Another 25 apartments plus 2,000 square feet of commercial space in the building next to the firehouse called Engine Company Lofts will be ready in October.
Johnson said he is close to finalizing financing for the next-to-last phase, called Old Stone Row, which consists of 96 apartments to be built on the site of the demolished Secrets of the City nightclub.
Jack Berry, executive director of Venture Richmond, said the newly announced project follows a steady stream of apartment uses downtown.
"There seems to be no end to the demand for apartments in downtown Richmond, despite the economy," Berry said.
Berry said that the primary demographic for the area is young professionals, who are drawn by architecture, arts and culture, and proximity to work opportunities and restaurants.
"While the condo market has certainly contracted, the apartment market is still very strong," Berry said.
Al Harris is a BizSense reporter. Please send news tips to [email protected]