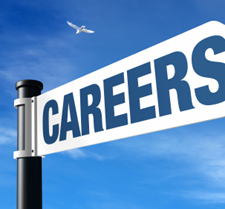 Marketing/advertising
Jill Comstock has joined the firm PUNCH. Comstock is a VCU graduate.
Law
Jeremy L. Pryor joined Carrell Rice Garrett & Van Horn as an associate and plans to focus on elder law and estate litigation. He was formerly with Hirschler Fleischer. He attended JMU and law school at Regent University.
Kyle Leftwich Banning has left the firm Marks & Harrison. Leftwich Banning went to law school at UR and to UVA as an undergrad.
Higher education
Paula Belmonte has been promoted to project manager in the Office of Alumni and Career Services at the University of Richmond. Belmonte's responsibilities will include designing and implementing recruiting and networking events, including the industry-based career expos. She will also work to enhance and expand the university's employer recruiting relationships.
The Herd is a weekly HR roundup. Please send notices to [email protected]