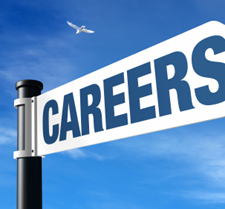 Arts
Richard M. Parison Jr. has been named executive director of  The CenterStage Foundation. He will be moving to Richmond from Massachusetts, where he is the producing director of Barrington Stage Company. Parison attended Lakeland College. You can read more about him in a Times-Dispatch story here.

Marketing/advertising
Kelly Tankersley and Megan Terry were recently promoted to client services managers at MBM Marketing. Tankersley has a degree in communication from Virginia Tech and joined MBM in 2007 as a client services coordinator. Terry has a degree in art studio from Randolph-Macon Woman's College and joined MBM in 2008 as a client services coordinator.
Jeff Kelley has joined Feedback. He was previously at Capital Results and before that a business reporter for the Times-Dispatch. Kelley also runs the hilarious satire website Tobacco Avenue. Kelley attended Randolph-Macon.
Health care
Neil Wright has joined KLMK Group as an associate consultant. He was previously an intern with KLMK while pursuing a graduate degree in construction management from Virginia Tech. He went to Elon University as an undergrad.
Economic development
Charles "Chuck" H. Peterson has been named vice president, business information, of the Greater Richmond Partnership. Prior to joining GRP, Peterson spent 17 years at the West Virginia Development Office, where he advanced his career from research analyst to manager, research and strategic planning unit. Peterson received bachelor's master's degrees from Marshall University.
Technology
Daniel Becker has joined Networking Technologies and Support Inc. as a deskside support specialist.
David Hileman recently joined Networking Technologies and Support Inc. as a deskside support specialist.
Advocacy
R. David Ross has been named the first executive director of the Older Dominion Partnership. He is the owner and chief executive of  KLEOS International Inc., a publishing organization focused on highlighting excellence in commerce and business in Central Virginia.
Please send HR notices (comings OR goings) to [email protected]