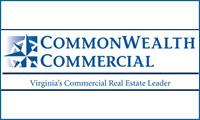 A local real estate brokerage recently opened a new office in Hampton Roads with the hiring of a seasoned broker there.
Commonwealth Commercial Partners, a 35-employee firm with offices in the West End, has recruited C. Cheyney Cole Jr. to head up the new office in Virginia Beach.
Mark Claud, president and founder of the firm, said he was introduced to Cole through a mutual acquaintance. Cheyney was looking to get back in the brokerage business after a few years of working for a multifamily developer, Claud said.
"There are a lot of people in that market that need real help," Claud said. "We needed to get someone in there to do that work, and he is that guy."
Claud said expanding to that market was part of the company's long-term business plan, and when the opportunity came along to hire Cole, they decided to make their move.
Breaking into a new market won't be easy, but Claud said Cole has the resources needed to get things going. The bulk of Cole's experience was as top producer for one of Hampton Roads oldest real estate firms, Harvey Lindsay.
This isn't Commonwealth's first foray outside of Richmond. The firm previously had operating offices in Atlanta and Harrisburg, Pa. But it is the firm's first expansion within the state, and Claud said they plan to grow it quickly.
"We definitely plan to expand,"  Claud said. "That's why I was down there today. I think the ideal size for that market is five to seven people."  Claud founded Commonwealth Commercial in 1996.
Al Harris covers commercial real estate for BizSense. Please send news tips to [email protected].