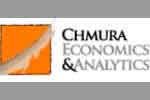 A local economic research firm has filed a $30 million lawsuit against another local economist and several other defendants, alleging that they conspired to misuse trade secrets to develop a competing research product.
The suit, filed by Chmura Economics & Analytics LLC, claims that Teresa Caldwell Chasteen, president of Worldwide Interactive Networks of Kingston, Tenn., and Richmond-based employee Katherine DeRosear subscribed to a software product sold by Chmura for the purpose of reverse engineering a rival version with the same look and feel. They are accused of breaking the software license agreement and misappropriating trade secrets.
The suit alleges that A. Fletcher Mangum, managing partner of Mangum Economic Consulting of Richmond, was contracted by Chasteen to help develop the competing software product.
The JobsEQ program sold by Chmura is a web-based software system that grants access to national economic data and creates detailed regional reports and analysis on the job market.  The programs are marketed for use by companies and government agencies. The program developed by WIN is called strategic compass.
In addition to Mangum, Chasteen also contracted Jason Cernansky of Iradix Consulting in New York to help develop the rival program, the suit alleges. All of the above are named in the suit, along with the Metropolitan Development Association of Syracuse and Central New York which subscribed to WIN's look-alike version.
The suit asserts that Chasteen, DeRosear, Mangum and Cernansky met in Richmond in November 2008 and attempted to sell their software program to the Virginia Community College System.
While VCCS didn't end up buying, the MDA of Central New York did.
According to the suit, the MDA of Central New York signed an agreement to purchase products from WIN instead of Chmura, who had marketed the JobsEQ program to the authority. The suit claims that the authority had sufficient knowledge that the program they bought incorporated misappropriated trade secrets.
Christine Chmura, principal of Chmura Economics, did not return several messages seeking comment.
Fletcher Mangum declined to comment when reached. Calls to other parties named in the case were not returned.
The case seeks damages of $30 million based on past and future damage to the reputation and business of Chmura, loss of trade secrets, damage to branding and image, lost sales, lost profits and lost license fees. The suit also seeks $350,000 in punitive damages.
The suit raises a total of eight counts against one or more of the listed defendants: statutory conversion, misappropriation of trade secrets, interference with economic advantage, tortuous interference of contract, unfair competition, common law conspiracy, statutory conspiracy and fraudulent misrepresentation.
Chmura is represented by the law firm of Thomas H. Roberts & Associates.