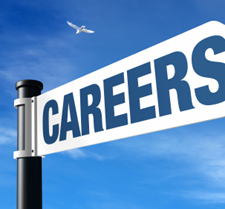 Banking

Philip B. Hager joined M&T Bank as vice president for the Central Virginia region. Hager joins M&T from Virginia View Capital Partners. Before his time with VVCP, Hager spent his career in the middle market banking groups of BB&T and Wachovia. Hager was in the Commerce School at UVA.
Ed Kivior joined M&T Bank as a vice president for business banking. Kivior was previously at Xenith Bank. Before that he worked at Bank of America and Wachovia. He went to Monmouth University in West Long Branch, N.J.
Law
John A. Gibney was appointed to the U.S. District Court for the Eastern District of Virginia. Gibney is a partner in at Thompson-McMullan. Gibney attended William and Mary and received his law degree from the University of Virginia in 1976. He served as a director of Shuford, Rubin & Gibney for 16 years before moving to Thompson-McMullan in 2003.
Mark Dunn and Everett M. Gardner have joined Shaheen & Shaheen. Dunn went to Columbia and attended law school at William & Mary. Gardner went to Hampden-Sydney and law school at the University of Richmond.
Industry
Rob Sweaney was promoted to president and CEO at Power Distribution Inc. Sweaney has been there 14 years, and before that he worked at Compare. Sweaney attended Virginia Military Institute and served in the U.S. Marine Corps as a combat engineer.
Altria
Altria Group named a new CFO and said it is splitting up its vice chairman position. David R. Beran, currently chief financial officer, will become vice chairman, responsible for business operations. He will be replaced as CFO by Howard A. Willard, who is currently executive vice president, strategy and business development. Martin J. Barrington, currently chief compliance and administrative officer, will become vice chairman of Altria.
Media
Nicole McMullin has been promoted to digital products manager for the Richmond Media Group, which is part of Media General. McMullin is a graduate of Virginia Union University.
Information technology
Michael Anderson, Eric Buffenstein, Bryon Crawford, Anthony Fantozzi, Phillip Harris, Jason Harvey, Mark Holden, Steve Hornberger, Joshua Kennedy, Musa Muti, Yusuf Muti, William Powell, Michael Schultheis and Delon Brown have all recently joined Networking Technologies and Support as deskside support specialists.
Michael Compton has recently joined Networking Technologies and Support as a project manager. Michael graduated from ECPI.
William McCoy has recently joined Networking Technologies and Support as a senior network engineer. William graduated from North Carolina State University.
Advertising
Carolyn McGeorge is a creative director at Planet Central Advertising. She was formerly a creative director at RightMinds.
Ellen Elliot is a media director at Planet Central Advertising. She has worked at Werwin-Penland, HMH Marketing and Barger Martin.

Please send HR notices to [email protected]