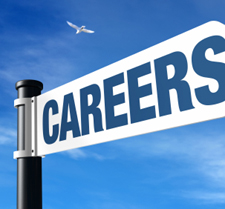 Local government
Thomas Owdom was promoted to director of information technology for Henrico County. He was formerly assistant director. He attended Ohio State and has a master's from the University of Illinois.
Banking
Eric Morales joined M&T Bank as a middle market relationship manager for Central Virginia. Morales was previously at Harris Williams & Co. Morales has an MBA from Dartmouth College and a bachelor's from the University of Richmond, where he was in the business school.
Investment banking
Bill Weirich joined Markel Ventures team as a managing director. Bill was previously at Matrix Capital Markets. (You can see his profile here). Before Matrix, Weirich worked for Union Carbide Corporation. He received his B.S. in Mechanical Engineering from the University of Notre Dame and his MBA from Rutgers.
Law
Robert R. Musick has been elected as a director at ThompsonMcMullan. Musick joined the firm in 2006 after serving several years in the New York field office of the U.S. Secret Service, where he investigated financial crimes. Musick went to UVA as an undergraduate and to law school at the University of Richmond.
Lauren Elizabeth Fisher joined Shelley & Schulte as an associate. She graduated from Washington & Lee School of Law in May 2010 and from Vanderbilt University in 2006.  She will practice civil litigation, with an emphasis on employment law.
Luder F. Milton joined Eckert Seamans Cherin & Mellott as an associate. Milton was previously at Hirschler Fleischer. Milton focuses his practice on commercial and utilities litigation and on regulatory matters before the agencies, boards and commissions of the Commonwealth of Virginia. Milton went to law school at Washington & Lee and, as an undergraduate, to Brigham Young University.

Colleen M. Gentile and Douglas A. Winegardner have been elected shareholders at Sands Anderson. Gentile focuses her practice in the health-care area. She went to Ithaca College and law school at Syracuse. Winegardner concentrates his practice in risk management and insurance law. Winegardner went to Ohio University and law school at Capital University Law School. After graduation, he served in the Navy Judge Advocate General Corps and worked at the Justice Department.
Brian Pumphrey was promoted to partner at McGuireWoods. He focuses on business, securities and complex commercial litigation. Pumphrey went to law school at the University of Richmond and studied as an undergraduate Gettysburg College.
Health care
Brent Miller will be the assistant medical director of the Carytown Patient First. Miller joined Patient First in July 2009. Miller is an alumnus of Northern Arizona University. He earned his M.D. degree at the American University of the Caribbean before completing his internship in family medicine at Chippenham Medical Center in Richmond.
Technology
Jordan Claud has recently joined Networking Technologies and Support Inc. as a deskside support specialist. Jordan graduated from ECPI College of Technology.

Please send HR notices to [email protected].