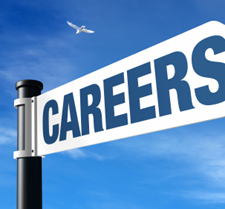 Law

Phyllis Rubinstein, formerly a partner at LeClairRyan who focuses on commercial real estate, has joined Goodman Allen & Filetti. Rubinstein, who has also worked for McCandlish Holton and Hunton & Williams, attended Penn State and went to law school at Temple University.

James G. Ehrig joined Eckert Seamans Cherin and Mellott in the firm's aviation practice.  He is based in the firm's Washington office. Ehrig received his J.D. from the Loyola University Law School and his undergraduate degree from Hobart College.
Andrew H. Dho has been promoted to director of information technology at Williams Mullen. Dho was previously the firm's information technology manager and has served as interim director since May 2010.  Prior to joining Williams Mullen in 1999, Dho was employed by Maxxim Medical as a system project analyst. Dho received his bachelor's of science in business information systems from Virginia Commonwealth University.
Insurance
Trish King, joined Kinsale Insurance. King is a graduate of Longwood University and has experience across multiple disciplines within the insurance industry.  She was previously with Colony Insurance.
Nonprofits

Liz Bryant joined the Richmond SPCA as manager of major gifts.  She will oversee major fundraising efforts including individual, planned and corporate giving; grant writing; special events such as the Fur Ball; and special campaigns.  Until her appointment, Bryant served on the Richmond SPCA board of directors and its executive committee.  She received both a B.S. and M.S. in mass communications from Virginia  Commonwealth University.
Karen Brown is a trainer/educator in IT department at UNOS. Previously, she was an Army contractor at Fort Lee. She went to Old Dominion.
Andrew Thompson also joined UNOS in the IT department. He was previously at ITT Technical Institute.  Thompson went to Grambling State University in Louisiana and has an MBA from Delta State University in Cleveland, Miss.
Marissa Clark is a biostatistician in the research department at UNOS. Previously, Clark was an instructor at Miami University in Oxford, Ohio. She earned her bachelor's degree in mathematics and statistics and her master's in statistics from Miami University.
Nick Klym is joining Chase Bank as a senior banker. Klym received a bachelor's degree from the University of Pittsburgh. He previously worked at SunTrust Bank.
Health care
Diane M. Mrava, M.D., Rebecca J. Woo, M.D., and Ramzi Aboujaoude, M.D., have joined Richmond Ob-Gyn Associates.  Woo and Aboujaoude are located at the Johnston-Willis office, Dr. Mrava is located at the St. Francis office.  In addition, Woo and Abjoujaoude will hold clinics at the Chippenham & Johnston Willis Specialty Health Center in Farmville.
Mrava attended the University of Virginia for both undergraduate and medical school.
Woo went to the Georgia School of Medicine. She completed her residency in obstetrics and gynecology at the Baylor College of Medicine.
Aboujaoude received his M.D. from Saint Joseph University, Beirut.
Please send HR notices to [email protected]