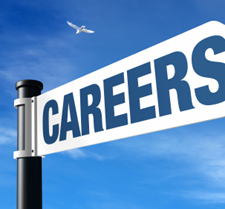 Advertising

Jonathan Sackett left the Martin Agency, where he was an executive vice president, to become the chief digital officer and managing director at DDB in Chicago, according to Chicago Business. He has a website you can check out here.
Paul McKee is retiring from the Martin Agency, where he was a partner and chief operating officer. Beth Rilee-Kelley, partner and director of human resources, has been named chief operating officer. Rilee-Kelley joined Martin in 1983 and was responsible for opening and managing the agency's first satellite office in Jacksonville.
Banking/lending
Hinton P. Powers III was appointed assistant mortgage sales manager in the Central Virginia region for M&T Bank. Powers was previously at SunTrust Mortgage. He attended Randolph-Macon College.

In December, Michael Dunleavey joined the small-business lending group at CapitalSource. He was previously at CIT.
Richard McNeil joined Wells Fargo private bank as a senior president and senior private banker.
Health care

Michael Castillo joined HealthSource Chiropractic & Progressive Rehabilitation of Richmond as an office manager. Castillo has also worked at Synergy Systems. He graduated from J. Sergeant Reynolds Community College in 2008 and is majoring in business administration at Virginia Commonwealth University.
Staffing

Ben MacMillan joined Morton Consulting's recruiting team in December. He attended Christopher Newport University.
Emily James joined Morton Consulting as an account executive. She graduated from Longwood University.
Local government
Robert Steidel has been selected to serve as director of public utilities for the City of Richmond. Steidel had served as interim director for the department since July. Steidel previously served as the deputy director for the department for more than seven years. He has also worked at the Hopewell's Regional Wastewater Treatment Facility. Stiedel attended Winona State University in Minnesota and has a master's in accounting from VCU.
Tyrone Jackson will be leaving the City of Richmond, where he was director of human resources. He is going to Washington, where he will be director of HR for the D.C. court system. Joya Hayes, senior assistant to the CAO, will serve as interim director for human resources while a search for a replacement is conducted.
Douglas A. Middleton will take over as the police chief in Henrico County from Henry Stanley Jr., who is retiring in April. Middleton has been as police officer in Henrico for almost 40 years. (You can read more about him in a Times-Dispatch story here.)
Nonprofits

Lisa Taranto is stepping down from Tricycle Gardens, an organization she built over eight years to create gardens in Richmond, to start the Allegany Mountain School. You can read more on that here.
Information technology
Andy Clements joined SyCom as an account manager. Also at that company, Michelle Greedan joined in sales, Vivian Morgan as a support services engineer, Jason Bradley as a systems engineer and David Holland as a project manager.
Please send HR notices to [email protected]