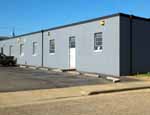 A downtown gym is bulking up.
CrossFitRVA has leased 10,000 square feet on Leigh Street and will be moving its gym there from its current location on Foushee (near the Downtown Expressway).
It's the gym's third move in about three years and an almost tripling of size.
"We're to the point where a lot of classes are up to 20 people or more, and some nights there are also two classes at once," founder Jake Rowell said.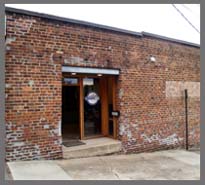 CrossFitRVA uses old-school methods of exercise, such as pushups, pull-ups and kettle bells. Members work out in groups with an instructor on-hand. (The current gym is pictured left).
The new location will allow for more classes and more room for training. Rowell said he hopes to open in the Carver section of Richmond in June.
The gym has close to 200 members, Rowell said, more than double from a little over a year ago.
Gyms have been expanding rapidly in Richmond over the past few years. Gold's, American Family Fitness, ACAC and the Midlothian Athletic Club have rolled out new locations or renovations to existing locations.
Aaron Kremer is the BizSense editor. Please send news or workout tips to [email protected].