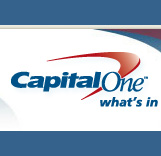 Capital One is moving back to a building it once occupied in Innsbrook.
The company signed a lease for the 135,000-square-foot building at 10800 Nuckols Road, company spokesperson Julie Rakes confirmed.
She said the company is taking back the space to accommodate growth.
Last year the company bought two office buildings previously occupied by Wachovia Securities and announced it planned to add around 700 jobs in the area and 300 more across the state through the end of 2011.
Rakes said the company has hundreds of open positions in the area.
The office building, known as Liberty II Plaza, was developed as a build-to-suit for the company in 2000. The company had emptied in the building in 2007 when it laid off hundreds of area workers.
This is the second major commercial real estate move in Innsbrook lately. In March, BizSense reported that Snagajob was doubling the size of its office footprint to 70,000 square feet.