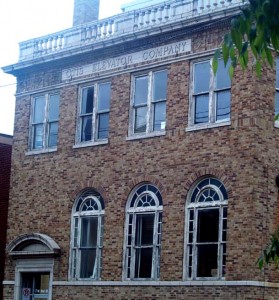 A former elevator building downtown might soon provide budget lodging to travelers visiting Richmond.
The Potomac Area Council of Hostelling International USA has entered an agreement to buy the Otis Elevator building at 7 N. Second St. pending approval of a special-use permit by the city.
"If that goes smoothly, the sale would be finalized in the summertime," said Jennifer Wampler, chairperson for the Richmond Hostel Committee.
A sale price hasn't been disclosed yet, but Wampler said that the building would need about $500,000 worth of work once it is bought. The hostel would open next spring.
The building is owned by the State of Virginia and was previously listed at about $900,000.
Hostels provide lodging in shared dormitory-style rooms; they are a cheaper alternative to hotels for those who don't mind sharing a room with strangers. The hostel would be operated as a nonprofit, and visitors have to follow certain rules during their stay. The Potomac Area Council operates hostels in Washington, Baltimore and Harpers Ferry and is part of Hostelling International, which operates a network of hostels around the world. The Potomac council also has an affiliated hostel in Virginia Beach.
Wampler said the 14,000-square-foot elevator building will eventually accommodate between 70 and 80 beds, which will be available for between $20 and $30 a night. The building already has a kitchen and some bathrooms as it was most recently used as a women's detention center. Wampler said they plan to renovate the first floor commercial space and lease it to an office or nonprofit.
The facility would have one full-time manger living on the premises with a rotating staff of three or four.
Wampler said that hostels are popular with international travelers but that the Richmond hostel will likely draw mostly regional visitors. It will also be available for nearby visitors such as scout groups and church groups making an overnight trip to see Richmond's various sites.
"I feel like it's a wonderful thing for opening up the world of travel for lots of people rather than a select few," Wampler said.