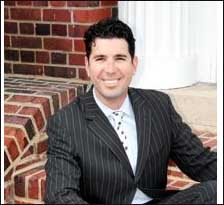 One of Justin French's former banks is pressing hard to make sure they are first in line for repayment, this time asking the bankruptcy court to appoint a trustee — and fast.
Paragon Commercial Bank last week filed an emergency motion to appoint an interim trustee in the involuntary bankruptcy case of Justin French, a move that could change how victims of French's multimillion-dollar scam are repaid. The bank, which filed a petition last month along with Franklin Federal Savings Bank and Citizens Bank & Trust to force French into Chapter 7 bankruptcy, also requested an expedited hearing for the appointment. That motion was granted, and a hearing is scheduled for Thursday at the U.S. District courthouse in Richmond.
Paragon says it is owed more than $1.9 million by French.
If an interim trustee gets involved, it could potentially hold up the U.S. government's seizure of French's assets to repay his victims.
The U.S. Attorney's Office is in the process of seizing all of French's bank accounts, stocks, art and other personal property. Whatever they can dig up will fund $7 million in restitution that French has been ordered to pay his victims. According to court documents, investigators identified 273 potential victims of French's fraud. How those victims will be repaid is still being determined, and the U.S. Attorney's office recently filed a motion to extend the amount of time to determine who gets paid what.
In its motion to appoint an interim trustee, Paragon claims that the seizure of French's assets is being done "to the detriment of his creditors." An interim trustee would take possession of French's assets in order to preserve the estate until it is decided whether the bankruptcy will proceed.
Thomas Ebel, an attorney with Sands Anderson who is representing Paragon, said the bank thinks the bankruptcy process is the best way to preserve assets for all of French's creditors.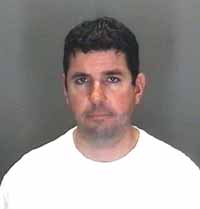 "As stated in the motion, the goal is to have a trustee appointed in order to protect the assets of Mr. French for the benefit of all of his unsecured creditors," Ebel said, adding that he was unable to comment further.
The bank's motion cites a subsection of bankruptcy code that allows the court to appoint an interim trustee if necessary to preserve the property of the estate or to prevent loss to the estate.
From the motion:
"Given the fact that the Debtor has plead guilty to serious crimes involving his financial affairs, is scheduled to be sentenced for those crimes on May 3, 2011, and is undeniably in the process of transferring all, or substantially all, of his assets, or those assets are being seized to the detriment of his creditors, it is difficult to comprehend a situation more suited for the appointment of an interim trustee."
French's attorney, W.R. Baldwin III, fired back with a motion opposing the appointment of a trustee.
Baldwin, who declined to comment, said in a filing that Paragon failed to identify a true emergency and that it did not mention that the transfers and seizures of French's property was being conducted by the government to provide for the court-ordered restitution of his client.
He wrote in his response:
"It is difficult to comprehend a situation less suited to the emergency appointment of an interim trustee … Assets are and will be going only to where the United States District Court decides is proper, not Mr. French, and Mr. French perforce will have no role in that process except as a criminal defendant observing his prosecution."
BizSense could not reach representatives from the U.S. Attorney's office by press time.
French is scheduled to be sentenced May 3 and faces up to 30 years in prison.