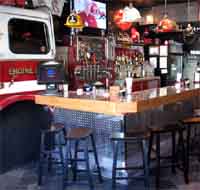 A local firefighter and restaurateur is bringing the heat from Shockoe Bottom to Short Pump.
The Halligan Bar and Grill, a firefighter-themed restaurant and bar on 17th Street, is set to open a second location in West Broad Village this summer.
Shawn Gregory, a 20-year veteran of the Henrico County Fire Department and owner of Halligan, is putting about half a million dollars into the new place. He said he plans to be open by August.
Gregory, 42, opened Halligan in 2008. But the 1,000-square-foot Shockoe Bottom location can only seat 35, leaving Gregory with a burning desire for a bigger spot.
"Business has grown the last three and half years, and we've outgrown the space," Gregory said. "I started looking for a second location to grow the business and offer people in Short Pump something local."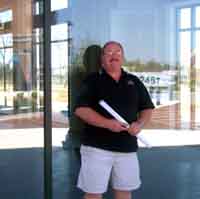 Gregory (pictured at left) this month leased a 6,000-square-foot space in West Broad Village to bring a mom-and-pop shop into the mix of chains in Short Pump.
"We were interested in breaking the corporate barrier," he said.
Gregory said his firefighter restaurant concept is a tribute to past and present firefighters. The name, Halligan, is a tool that firefighters use.
The original Halligan is designed to look like a burned-down building, but Gregory said he's mixing things up a bit for the new location.
"The diners' experience will be like they're at the fire scene while they're eating," said Gregory.
The West Broad Village spot will have bathrooms that look like they're on fire, decor that looks like inner-city row buildings, roll-up garage doors, and a 1967 Oren fire truck with a bar wrapped around it.
The truck turned out to be the same truck that Gregory's dad rode on as a rookie firefighter for Henrico County.
Gregory said the new location will also have a fire station that doubles as a banquet hall, a patio, and equipment and shirts donated from local fire departments as decor.
"I pay homage to the firefighters protecting us here," Gregory said.
The menu will be the same, featuring ribs, brisket, chicken and barbecue.
Gregory employs a staff of 12 downtown and plans to bring on more than 50 people to work the West Broad Village location.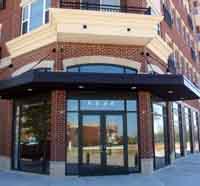 As for the challenge of bringing a locally owned restaurant into Short Pump, Gregory said he hopes he's the first of many local shops to join the area.
"I want to be a pioneer for other independent restaurants to feel that it is attainable," he said.