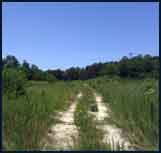 A 60-acre wetland once slated for retail development went back to the lender Friday.
The Eastern Henrico property was owned by a real estate fund created by The Tetra Companies, a Virginia Beach firm that promised investors returns as high as 30 percent. Tetra bought and sold the same property three times within its funds, each time upping the price it paid itself.
Tennessee Farmers Life Insurance Company had loaned $6 million to the developers. The company submitted a written bid of $4.24 million to take back the property.
In 2008, Tetra filed a plan of development with Henrico County to turn the land, which is adjacent to White Oak Village, into a retail destination of its own. Called Audubon Commons, it would have been anchored by a big-box store surrounded by seven retail out-parcels.
The county did not approve the plan and asked the developers to make changes to the water and sewer systems, among other issues.
But Tetra did not follow up. And the project appeared to have been abandoned, along with several other mixed-use projects they had planned in Virginia, North Carolina, South Carolina and Florida.
The founding principals of Tetra, Gil Holt Jr. and Michael McNally, could not be reached for comment.
Bruce Milam, a broker with Grubb & Ellis | Harrison & Bates, said he represented Tetra when they acquired the land as an investment in 2004. Tetra, under the name Tetra Associates II LLC, bought it for $225,000.
The land was cheap because the previous owner had mined it for sand and gravel. The soil wasn't suitable for development, Milam said.
"It is mostly wetlands," Milam said. "The county told them they would never allow that to be retail."
That didn't stop Tetra from taking investor money to fund a project that would never materialize.
To raise capital for its projects, Tetra managed a series of funds, which it sold to investors with promised returns of between 20 and 30 percent, according to a description of their investment model obtained by Richmond BizSense. Each fund owned various parcels of real estate in Tetra's portfolio.
Tetra Associates sold the Audubon Commons property to Tetra Group One LLC in April 2004 for $750,000. Two and half years later, it was sold to Tetra Investment Group Sixteen for $3 million.
"One group of investors took out another group of investors," Milam said.
Holt, one of Tetra's principals, was convicted along with an accomplice of bank fraud in Newport News after depositing worthless checks totaling $610,000 and withdrawing the funds. Holt appealed the conviction in 1991, but the original conviction was upheld.
Although The Tetra Companies website is down, BizSense was able to locate an archived copy of the site that contains a more detailed description of their investment model:
Tetra Group Investment Funds are a series of funds for the purpose of raising the liquidity of The Tetra Companies. Participants in Tetra Group Investment Funds will have their investment secured by a portfolio of geographically diverse real estate properties that will be owned outright (without liens or mortgages) by that particular fund group. Typically, these properties have an MAI appraisal/commercial listing value of more than twice the value of the fund. Each fund follows two phases:
•    Phase One: In years 1 and 2, half of the properties will be sold, returning participants initial investment, plus a projected return of 20-30%.
•    Phase Two: In years 3 and beyond, rents from the remaining properties will be split 50/50 between The Tetra Companies and participants in that fund for life of those properties.
Tetra then would borrow against some of the assets, hence the $1.5 million and $4.5 million deeds of trust held by Tennessee Farmers Life Insurance Company.
As for what ultimately happened to the Tetra Companies, Milam isn't certain. He said he stopped doing business with them shortly after they first bought the Audubon property.
"I guess they ran out of money or time. I don't know which one," Milam said.