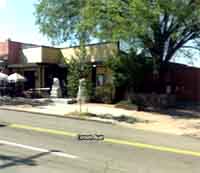 Adventurous eaters, rejoice.
A Near West End restaurant opening this week says it's bringing a new culinary experience to town.
Chris Tsui has partnered with chef Kevin LaCivita to bring "snout-to-tail" dining to Richmond. They're opening the Blue Goat at 5710 Grove Ave. in the building that for 31 years was Peking Restaurant.
"You utilize the entire animal you are eating," Tsui said. "Back in the old days, that's how Europeans and Americans ate. Everything was used."
For example, instead of just dining on a smoked pork shoulder, customers can also nibble on fried pig ears or braised pig tail over Gorgonzola polenta.
Tsui said most items on the menu will cost between $7 and $15.
For the past six months, the duo has been building out the space. The location has a special significance for Tsui: It's where he got started in the restaurant business 25 years ago.
"I was a busboy, then a waiter, then a manager," Tsui said.
He went on to open his own restaurants, starting with Osaka Sushi and Steak in 2003, followed by another Osaka, Sushi-O and Wild Ginger.
With Blue Goat, Tsui is trying something completely different: a European-style gastropub.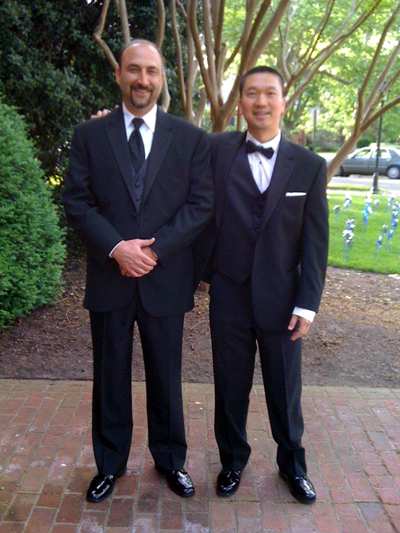 The restaurant will source its animals from local farms and use a local butcher, Nadolskis Butcher Shop in Goochland, to make the cuts.
"The philosophy is very prevalent in larger cities," Tsui said. "It's starting to catch on here in Richmond, and we are trying to push it ahead."
Tsui said he was looking to do something different for a couple of years. After meeting LaCivita, who previously owned Pomegranate Euro Bistro in Shockoe Slip, he knew he had found the right partner.
LaCivita came in for dinner at one of Tsui's restaurants, and the manager, who knew LaCivita from working together at the Omni Hotel, introduced them. Tsui quickly hired him as the chef of Sushi-O.
"We loved him so much and loved his food. Having eaten at Pomegranate and knowing his style, I did not want to lose him," Tsui said.
Blue Goat officially opens Thursday, but the restaurant will host a charity fundraiser for the Children's Hospital of Richmond and Stop Child Abuse Now on Wednesday with tickets selling for $75.
And befitting its name, the restaurant will sell goat meat and dishes with goat cheese.